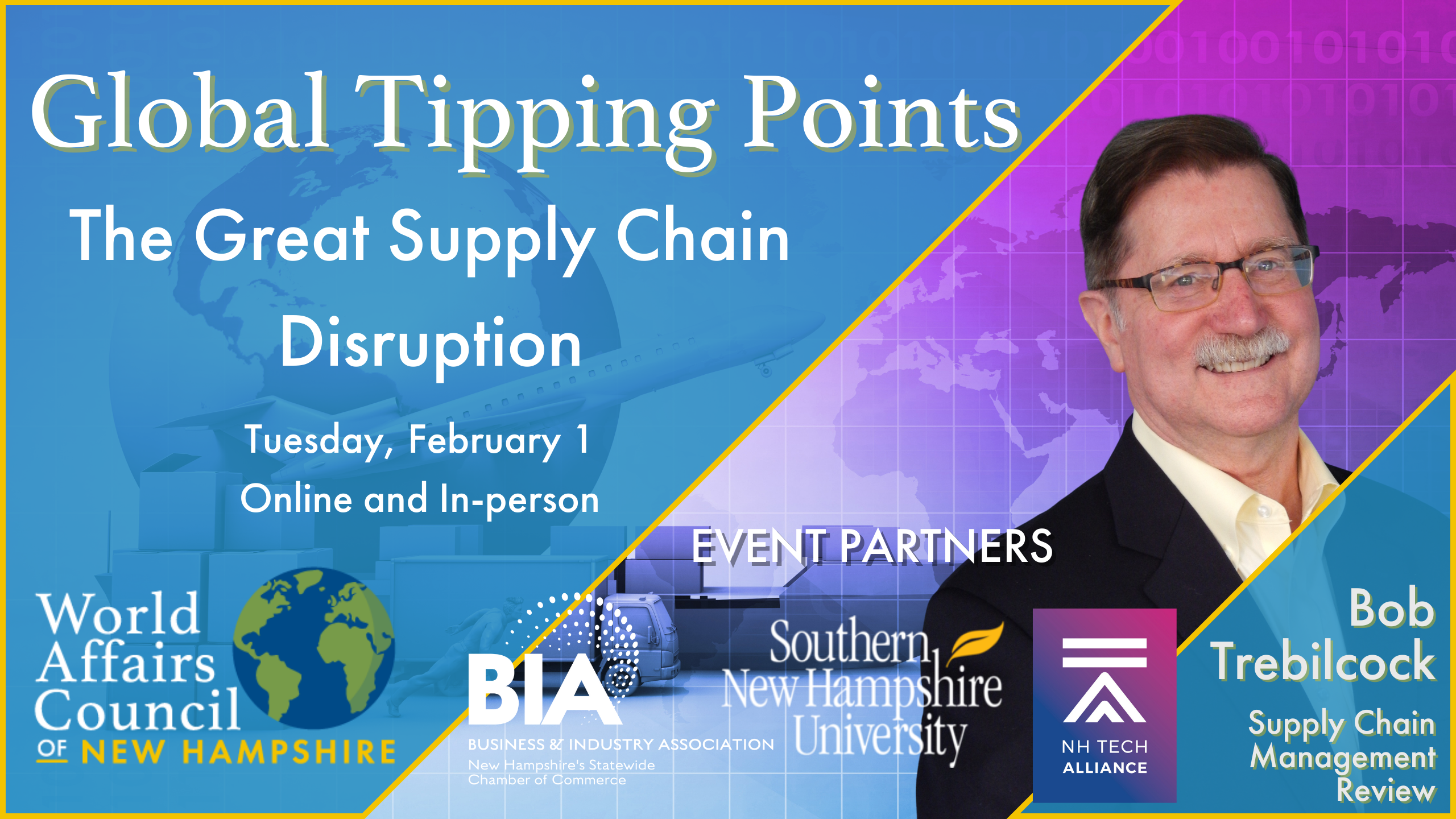 Join the World Affairs Council of New Hampshire for the first installment in our Spring 2022 Global Tipping Points speaker series, The Future of Global Supply Chains. On coming into office, the Biden Administration announced its policy to strengthen the resilience of global supply chains in order to ensure economic prosperity and national security. Biological threats, such as the Covid-19 pandemic, cyber-attacks, climate shocks, and geopolitical competition have all exposed vulnerabilities in these supply chains.
On February 1, 2022, Bob Trebilcock, Editor of Supply Chain Management Review, will provide an overview of global supply chains, how they work, what is broken, and ideas for fixing them in the future. He will identify which elements of the current supply chain crisis are transitory and which are more persistent. Following Trebilcock's opening remarks, a moderated Question and Answer session will be held.
We hope you can join us for this exciting hybrid event, either in-person or online!