Event Categories
Have an event to suggest? Let us know.
Click To Filter or View All Events
Want these events automatically pulled into your own personal calendar?
Copy this link and import to your calendar of choice.
https://nhtechalliance.org/calendar/?ical=1

NH UXPA Meeting – Humility: The Designer's Most Essential Trait
January 20, 2021 @ 6:30 pm

-

8:00 pm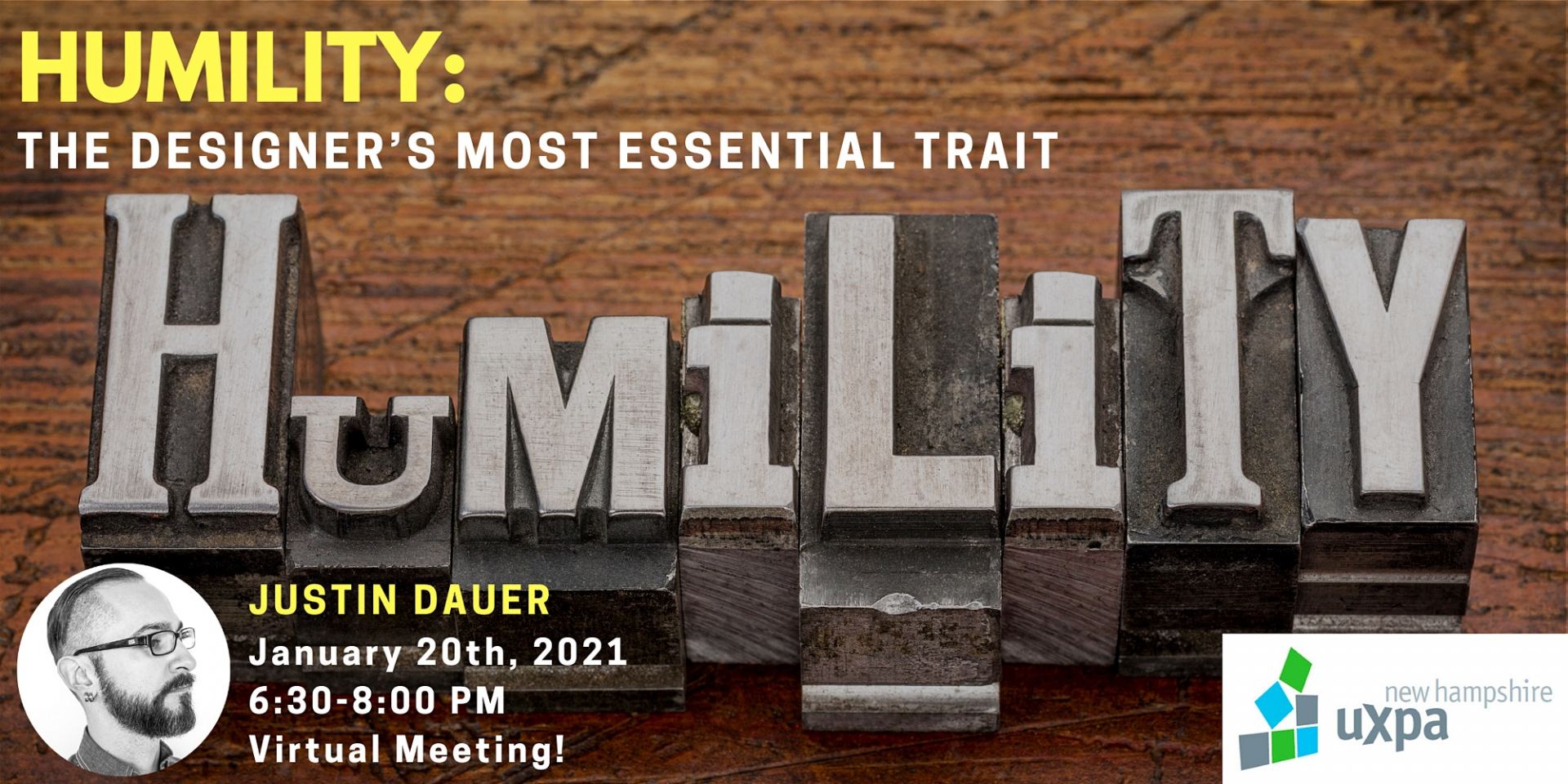 Join Justin Dauer as he talks through how humility is critical in evolving ourselves as truly human centered designers.
Humility is essential to doing our best work. Why? Effective visual communication and intuitive UX are not subjective; every objective design decision we make carries weight, and is bigger than us. We must understand the privilege, and the responsibility, that are inherent in our craft.
And, in communicating. In *connecting* with people through design.
When there are clear project goals to be reached and problems to be solved, having a willingness to listen, learn, understand, grow, evolve, and connect will fuel you—and your design's—evolution.
If we are always students of our craft, we are always making ourselves available to evolve. "Experience" does not equal "expert", despite having a monogrammed portfolio or a blue checkbox next to your Twitter handle.
Through the lens of vulnerability of a career's journey inclusive of early success, and the resulting effects on his design + personal growth, join Justin Dauer as he talks through how the human connection must always lead in evolving ourselves as designers, our work, and our career's journey. We can't settle for anything less: you, your work, and those on the receiving end of what you create, *deserve* nothing less.
Speaker: Justin Dauer
Vice President of Human-Centered Design & Development at bswift
Justin is a multi-faceted, multi-pierced, multi-tattooed designer, author, and speaker. He wrote the celebrated book Creative Culture, speaks internationally on culture and design, and is the Vice President of Human-Centered Design and Development at bswift. With Josef Müller-Brockmann and user advocacy claiming equal parts of his creative heart since graduating from The School of the Art Institute of Chicago, he's immersed himself in tangible and digital media over the past 20 years.
As a perpetual student of design, observation, and creative process, Justin builds teams and cultivates cultures around the perspectives and skill sets we already use daily in our work: empathy, objectivity, and creativity. 
Thanks to our sponsor!
Market Street Talent is a specialized staffing and consulting firm focused on staffing solutions for Information Technology positions. From our offices on the Seacoast of New Hampshire, we service companies across a wide range of industries from Greater Boston to Greater Portland and beyond. Learn more: https://marketstreettalent.com/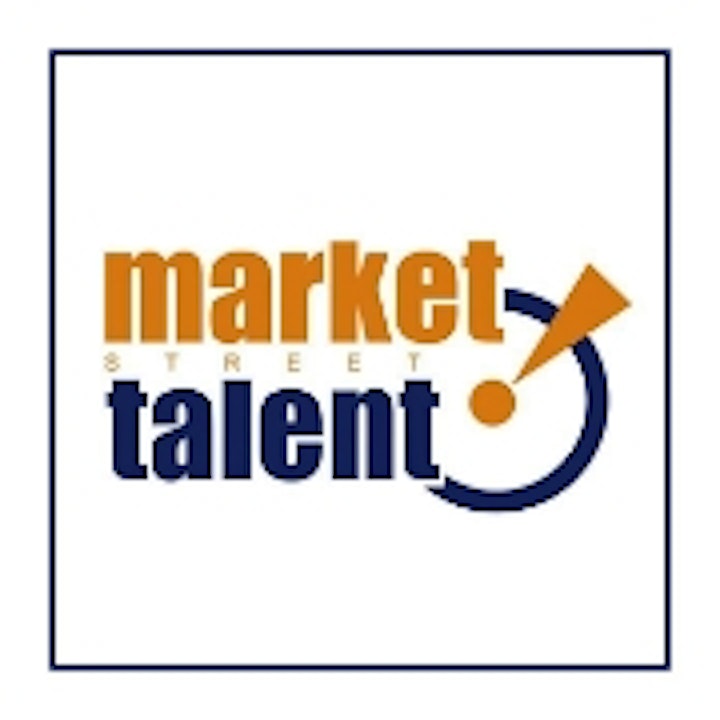 NH UXPA Meetings are always welcome to anyone interested in User Experience, membership is NOT required.
We hope you can join us!