Event Categories
Have an event to suggest? Let us know.
Click To Filter or View All Events
Want these events automatically pulled into your own personal calendar?
Copy this link and import to your calendar of choice.
https://nhtechalliance.org/calendar/?ical=1

NHTA Membership Meeting
June 8, 2021 @ 12:00 pm

-

1:00 pm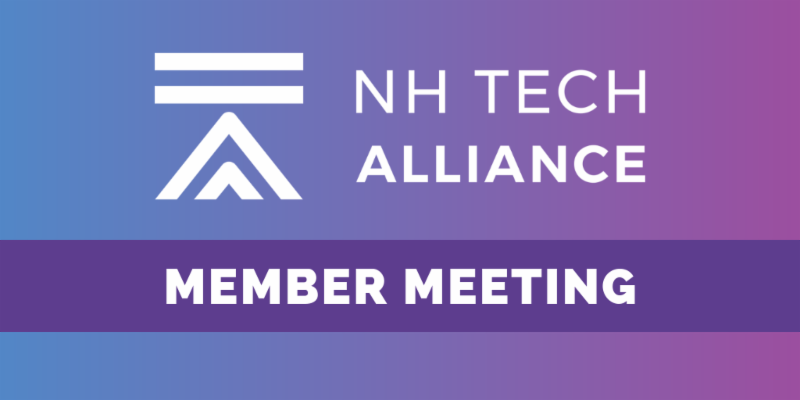 Each year at this time we hold our membership meeting.
The meeting serves as an opportunity to provide you with a detailed update on the status of the Alliance, accomplishments from the previous year, upcoming events, activities and plans, an update on any changes to the board membership and time for Q&A.
As a membership organization, Alliance members are charged with electing new board members who have been nominated for consideration to serve on the board and for those board members who are nominated to serve a second term. At the end of the membership meeting, we will make a link available to vote online and will also share the link in a follow up e-mail.
We will record and post the meeting on the NH Tech Alliance website.
We hope you can join us and hear about the many exciting things taking place within the Alliance. There is much to report on!