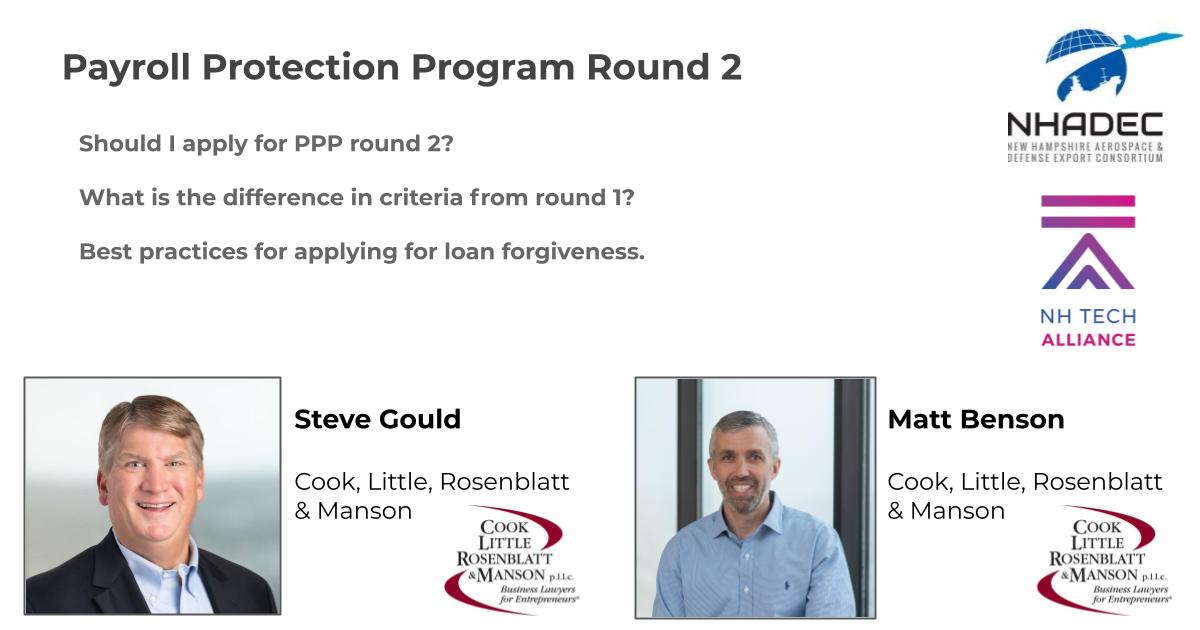 Join the NH Tech Alliance and New Hampshire Aerospace & Defense Export Consortium with the experts from Cook, Little, Rosenblatt & Manson as we review the second Payroll Protection Program and aspects businesses should consider.
Covered areas include:
Should I apply for PPP round 2?
What is the difference in criteria from round 1?
Best practices for applying for loan forgiveness.
Featured Speakers
Steve Gould
Cook, Little, Rosenblatt & Manson
Matt Benson
Cook, Little, Rosenblatt & Manson