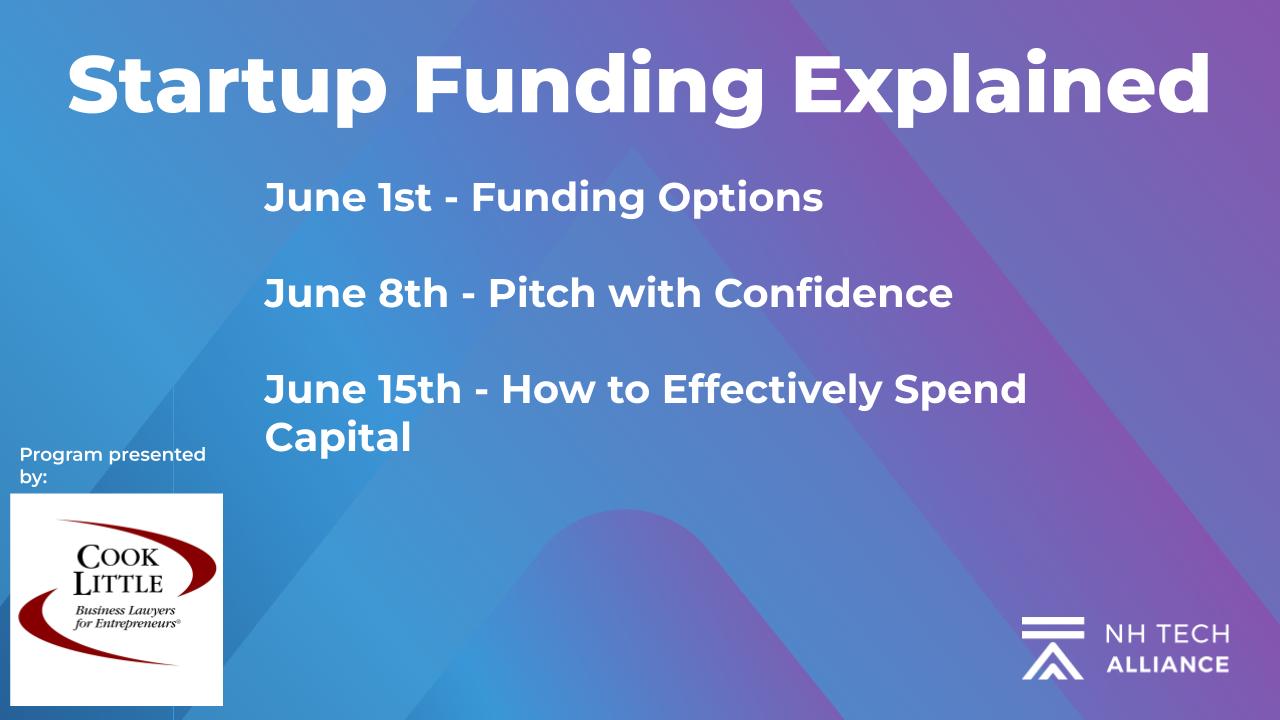 This three-part webinar series will dive into the types of funding available to startups, how to prepare a pitch and the different ways to use funding once you have it
June 8th: Pitch with Confidence: How to Successfully Raise Capital
Now that you've figured out what type of funding you'll need, we'll dive into how to prepare your pitch to set your company up for success.
Future dates:
June 15th: You Got Funding! Now What? How to effectively spend your capital
Each webinar will be at noon and held virtually.
This webinar series will be moderated by Matt Benson and Emily Penaskovic, Corporate Attorney's at Cook Little.
Presenting Sponsor: