Event Categories
Have an event to suggest? Let us know.
Click To Filter or View All Events
Want these events automatically pulled into your own personal calendar?
Copy this link and import to your calendar of choice.
https://nhtechalliance.org/calendar/?ical=1

TechWomen Power Breakfast: What's in your toolbox?
January 13, 2021 @ 7:30 am

-

9:00 am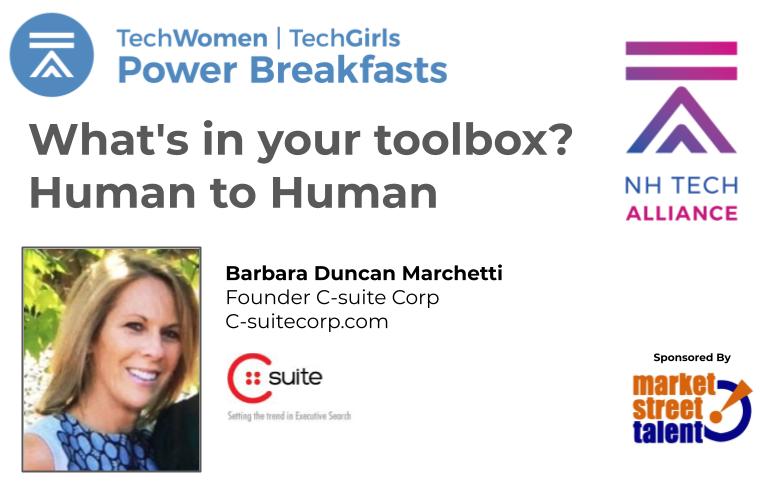 Tech Women Power Breakfast – What's in your toolbox? – Human to Human
https://live.remo.co/e/techwomen-power-breakfast-whats-/register
The ever-changing landscape of technology, AI, best practices, SOP's, legal compliance, etc. continues to add more "tools" to the hiring list of "must-have" tools in a candidate's toolbox.  Employers need to balance the technical with H2H (human to human)…by far the most important tool to help determine a candidate's fit within a team, department or company.  Leaders need to focus on H2H: it drives loyalty, productivity, employee morale and team work. This discussion will focus on identifying those H2H tools that contribute to successful leadership and how to assess the H2H tools in one's toolbox.
Guest Speaker:
Barbara Duncan Marchetti
Founder C-suite Corp
www.c-suitecorp.com
Sponsored By