Event Categories
Have an event to suggest? Let us know.
Click To Filter or View All Events
Want these events automatically pulled into your own personal calendar?
Copy this link and import to your calendar of choice.
https://nhtechalliance.org/calendar/?ical=1

TWPB: The Message in My Mess: Journey to Find Meaning in the Moments
September 14, 2022 @ 7:30 am

-

9:00 am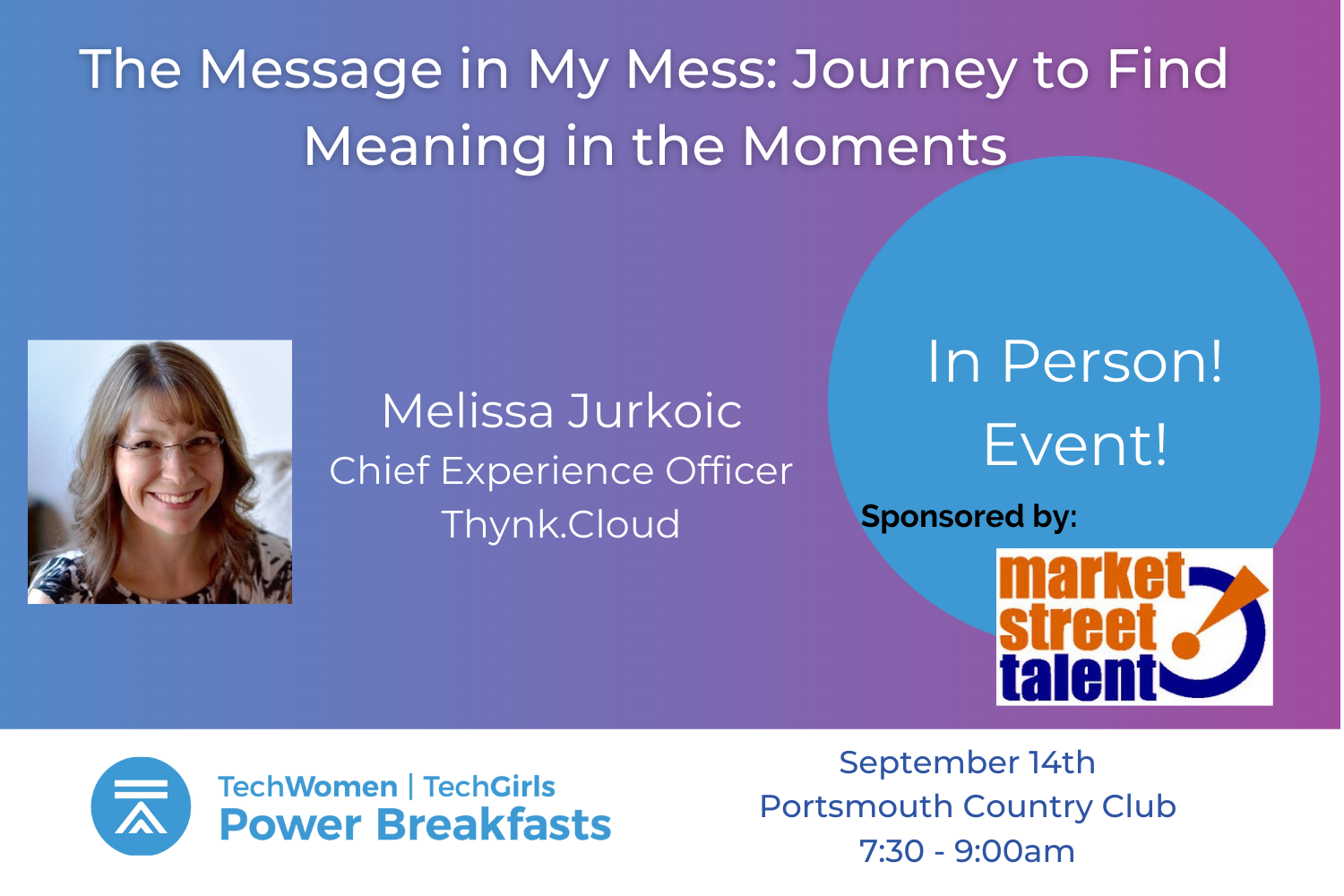 "All change is hard at first, messy in the middle and so gorgeous at the end." – Robin Sharma
We often dismiss our past experiences and mistakes to not be part of our story.  We claim our success in spite of our past, not attributing any of those events to have influenced it. Being a woman in a male-dominated industry created a lot of challenges in her life and at times felt isolating.  She did not take the time to look back at her past and realized without doing that, she would never be ready to embrace her future.  By sharing our stories, we can help others, stand together, and move forward.  Meet Melissa in the mess, discover insights about your own journey through her story and get ready to embrace your future.
Speaker:
Melissa Jurkoic, Chief Experience Officer, Thynk.Cloud
About Melissa:
Chief Experience Officer devoted to improving the human experience and empowering women in tech
Melissa has worked in the tech industry for over 20 years in roles ranging from Junior Software Engineer to her current role as the Chief Experience Officer at Thynk.Cloud. She holds a Bachelor's in Computer Science from the University of New Hampshire and an executive certificate in Management and Leadership from MIT.
Driven by her passion to positively impact the decline of women in STEM education and careers, she has volunteered for the last decade with organizations around the world, including ChickTech, Everwise, WITI, NH Tech Alliance, Microsoft DigiGirlz, wiseHer, and AnitaB.org.  She continues to pursue opportunities every day to advocate, educate and encourage women and girls to pursue careers in technology. Her passion for diversity and inclusion led her to co-found Diversify Thinking, an initiative focused on moving inclusion from conversation to action by enabling leaders to build an equitable culture from the beginning.
Melissa has always believed in the power of storytelling and connection through her writing and launched her blog at www.melissable.com in January 2019.  She was born and raised in the Northeast and now makes her home in Newmarket, New Hampshire with her family.
Thank you to our September sponsor: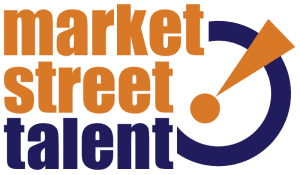 Schedule:
Wednesday, September 14th
7;30am – 8am – Registration and networking
8am – 9am – Presentation
Location:
Portsmouth Country Club
80 Country Club Lane
Greenland, NH