I think we can all agree it's been a LONG time since we have seen each other without dogs interrupting, children asking for snacks, or faulty internet connections. We at the NH Tech Alliance are looking forward to getting out this spring and being able to chat in person.
We are excited to announce Tech Connect!  Tech Connect is a series of networking events to be held in the spring of 2022. These events will be casual and you can connect with old friends and meet new ones too. 
The goal of Tech Connect is to just GET OUT again and remember how many amazing tech professionals live in New Hampshire.  Below is a schedule of events which will be updated regularly. These events are FREE to attend. These events are open to EVERYONE, not just NH Tech Alliance members.  
Are you a junior developer? You should come! Are you a senior executive? You should come! Startup Founder? You should come!  You get the point, if you are in the tech industry or support the tech industry, you should come! 
Sign up for as many as you want, we would love to see you there!
All events are from 4pm – 6pm at an NHTA member location.
---
NASHUA – May 24th
Location and Sponsored by: GSSI – Geophysical Survey Systems, Inc.
---
LAKES REGION – May 31st
Location: Belknap Mills
Sponsored by Mainstay Technologies
---
SEACOAST – June 7th
Location and Sponsored by:  B2W Software,
Also sponsored by Market Street Talent
---
CONCORD – June 21st
Location and Sponsored by – HRKNSScowork
---
Thank you to the Hannah Grimes Center for Entreprenurship for hosting the Monadnock Tech Connect and True North Networks for sponsoring the food and beverage!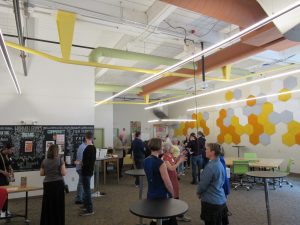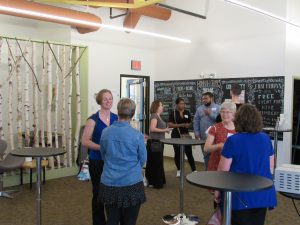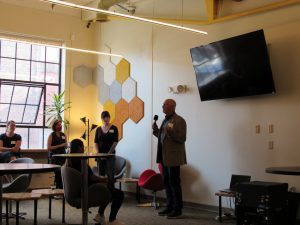 Thank you to Franklin Pierce University for hosting the Manchester Tech Connect!