Join us virtually as the NH Tech Alliance showcases an amazing group of technology professionals! Students will hear from leaders in fields ranging from engineering to customer success, and exploring themes like entrepreneurship and internships along the way. They will learn about different career paths into technology and have the opportunity to ask questions to various technology leaders.
This will be a fully virtual event with a blend of pre-recorded and live sessions for your students to participate in. We'd love for you and your students to participate!
Sponsored By

Schedule
January 26th through 28th
Can't make the live-events? Each session will be recorded and shared.
Tuesday, January 26th
9:00AM – Register
Brendan Sheehan

Co-Founder and Managing Partner @ Macronet Services
Bio: I'm 30 years old, born and raised in Hampstead, NH.  I first align myself as an outdoor enthusiast and enjoy spending my time outdoors (hiking, biking, cross country skiing, swimming, camping, etc.) 
I've spent my entire professional career selling and implementing Cloud Communication Technologies to enterprises, which includes unified communication, audio visual and contact center solutions.
Watch the recording
Jim Wilcox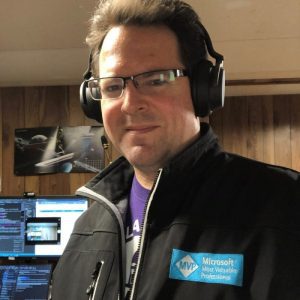 Software Architect @ Insights 
Bio: As a software system architect and precision engineer with decades of experience, Jim Wilcox knows how to invest in technology and build it out to your advantage. Jim has been a Microsoft "Most Valuable Professional" (MVP) award winner in the category of Developer Technologies since 2019, a distinction for being a trusted independent technical advisor to many product groups, including Microsoft's
1:30PM – Register
Zack Mattor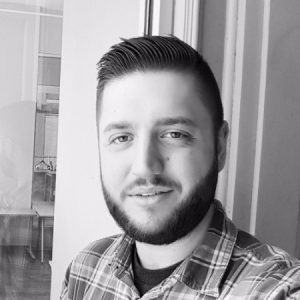 Senior Technical Leader @ Minim
With nearly a decade of experience in software engineering, Zack possesses a deep working knowledge of the product life cycle and building new systems from the ground up. He loves working with a team to take an idea to MVP and then to a production quality system. Solving puzzles day-to-day through this process continuously drives Zack to add to his skillset. In his own words, "Nothing is more exciting than the first 30 commits into a new codebase because I love diving into a new project head first."
Zack is a self starter when it comes to all of his passions, including programming and engineering projects. Working at early stage startups for the past 5 years allows him to wear a plethora of hats, and learn continuously. Building dynamic teams and empowering people to reach their potential motivate him each and every day.

Wednesday, January  27th 
9:00AM – Register
Max Ahmad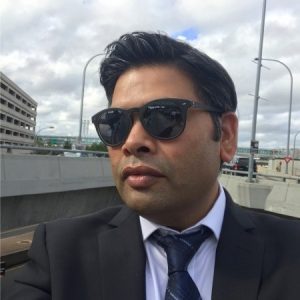 Owner, Bluesky Transportation
Max Ahmad is an American entrepreneur and businessman. He is the owner of Bluesky Transportation in Manchester, New Hampshire.   His most recent creation is Rydelinx. Launched in 2019, Rydelinx is a rideshare company that allows drivers to set their own price.  Rydelinx lets riders book rides on demand. Riders can also reserve rides for a later time.  Riders choose their price and car before the ride is booked.  Rydelinx is a platform that redefines the rideshare industry.   Rydelinx rideshare saves time and gives users choices and peace of mind. Every Rydelinx driver is a professional with a commercially insured vehicle.  Rydelinx is available for use in all states across the United States.   Max enjoys traveling and spending time with his family. He is available for sharing his time to coach young entrepreneurs on how to execute their business visions.
9:30AM – Register
Katie Smith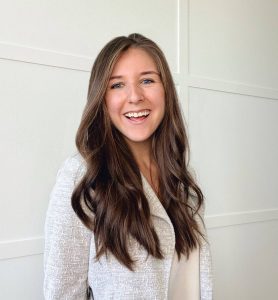 Manager, Cloud Engineering @ Fastly 
Bio: Katie Smith is an engineering leader who got her start right here in New Hampshire. Before graduating from SNHU with a degree in Computer Science, Katie used education and internship opportunities to get a head start on her career. She now resides in New Hampshire and Fastly, a San-Francisco based technology company that uses security and scale to create a faster, more powerful internet. Outside of work, Katie is a technology enthusiast and spends her spare time involved in organizations that empower students in STEM, through organizations like Anita Borg and Diversify Thinking.
1:00PM – Register
Mayank Bulsara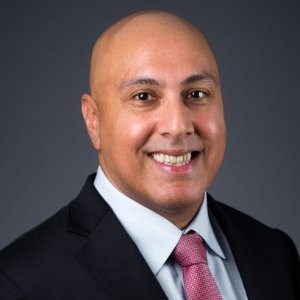 VP, Global Innovation @ Matheson Gas
Mayank Bulsara is the Vice President of Global Innovation at MATHESON, a subsidiary of Nippon Sanso Holdings.  In his role, Mayank promotes and enables the commercialization of advanced technology products in the electronics, additive manufacturing, and biomedical fields.  Prior to this role, Mayank was Chief Scientist at SunEdison Semiconductor.  Over the course of his career Mayank has led the research, development, and commercialization of technologies.  He has a Ph.D. in Materials Science from M.I.T. and a B.S. in Ceramic Engineering from Rutgers University.
Thursday, January 28th
Watch the Recording
Saverna Ahmad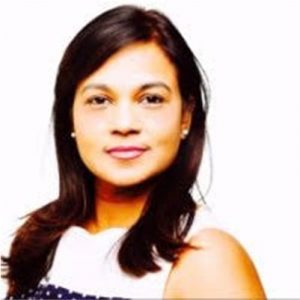 CTO @ Rydelinx 
Saverna Ahmad currently serves as Chief Technology Officer at Rydelinx. She is the founder and owner of Emporiia.com, Inc an American technology company based in Manchester NH that focuses on e-commerce.   She previously served at Oracle as a Senior User Experience Engineer and Software Engineer. She is a Grace Hopper Scholar and mentors at the New Hampshire Science and Engineering Expo (NHSEE).  She attended The University of New Hampshire and Johns Hopkins Whiting School of Engineering. Her academic background is Computer Information Systems, Software Engineering Business Administration, Cyber Security and Systems Engineering.     She takes pride in finding the balance in being a wife, mom to her three kids and her career.   Her passion is helping to empower more women to follow STEM paths.
Watch the recording
Jason Nickola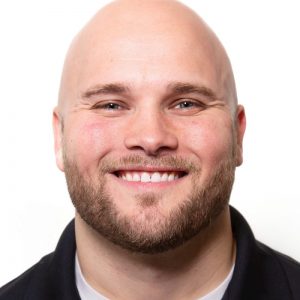 COO +Senior Security Consultant @ Pulsar Security 
Bio: Jason is a Senior Security Consultant and COO at Pulsar Security, specializing in penetration testing and red teaming, and a SANS instructor for Network Penetration Testing & Ethical Hacking. Equally passionate about enabling others in their journeys as he is about security and technology, Jason is an organizer of the BSides NH conference, a frequent speaker and trainer at both local and national events, and a founder of TechRamp, a nonprofit which aids in the transition to technical careers. He is a three-time Core NetWars Tournament champion and one of just 23 people in the world named by the SANS Institute as both a Red Team and Blue Team Cyber Guardian for both offensive and defensive security expertise. Jason is also the host of the "Trust Me, I'm Certified" podcast produced by GIAC Certifications.
Jason has earned a long list of technical certifications including GIAC Security Expert (GSE), Offensive Security Certified Expert (OSCE), GXPN, GWAPT, GPEN, GREM, GCIA, GMON, GMOB, GNFA, GCUX, GCIH, GCWN, GCCC, GAWN, GSEC, GPYC, GSNA, GDAT, GCFA, GCDA, GCFE, GLEG, Certified Ethical Hacker, Security+, Network+, and OSCP
1:30PM – Register
Kolby Davenport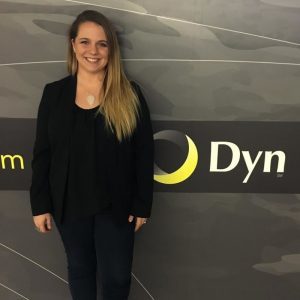 Manager, Customer Support @ Fastly 
Bio: Kolby is a seasoned leader in technology. Kolby graduated from Assumption College with a Bachelors degree in Marketing. She quickly found herself jumping from an Insides Sales role to Corporate Recruiting where she spent a little over a year. After deciding that recruiting was not for her, she took time to find what sparked her passion. In December of 2015, she landed with Dyn as a Technical Support Representative. During her time at Dyn (acquired by Oracle in 2016) she worked her way up the chain to Customer Success Manager, Customer Support Manager, and eventually Senior Manager. Recently, she moved to Fastly, Inc. as the Customer Support Manager for the US East and Central territory.