Speed Venture Summit
Bringing together New Hampshire's early-stage growth companies, regional investors, and tech influencers.
Speed Venture Summit, held on September 26th, is a great way for NH startups to get access to high-level networking, speed dating with investors, and to hear from industry leaders. 
The event is broken into two parts.
Speed Venture Summit – Pitches
The first half is for approved investors and startup founders.  We match startups with multiple investors for very fast individual pitches. Think of it like speed dating. No deals will be done at the event. Instead good conversations are had that should lead to follow-up meetings where participants can dig into the details.
Are you an investor who would like to participate? Email info@NHTA.org for more information on how to get involved.

The application period for startups is now complete and the matching process is starting. No new startups will be accepted.
Speed Venture Summit – Reception
The second half is open to the public and occurs after all the pitches have been completed. We host a networking event for everyone that is wrapped up by a fireside chat with Will Herman.  Registration for the networking event will open in August.
About Will Herman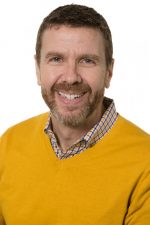 Will Herman is an entrepreneur, active angel investor, corporate director, startup mentor and author of The Startup Playbook. He was previously a serial entrepreneur, having started and managed five venture-backed companies, resulting in two IPOs and two corporate sales. In a series of transactions,
including multiple IPOs, acquisitions and management buyouts, Will created almost $4B in value for his investors. Will is currently a fund advisor at the venture capital firm, Bolt, a mentor at TechStars and is a frequent speaker at startup accelerators.
As an angel investor, Will has invested in over 70 startups and actively advises ten of those companies. He sits on the boards of Jumpcloud and Concrete Sensors. He lives and works mostly in the Boston area.