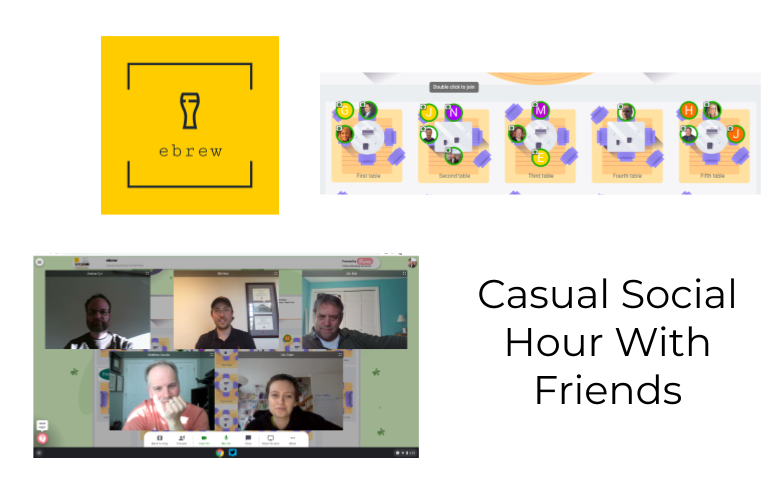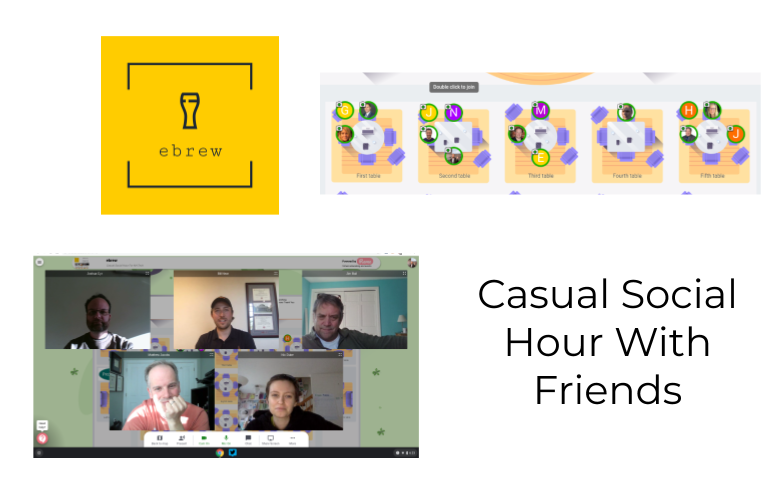 NH's premier creative/technical networking event is the place to meet peers, share stories and opportunities, and relax after a days work.
ebrew is a casual social event in a new virtual form using an innovative new platform that supports small group socializing within a large event.
This is a video chat platform where hundreds can be online but small groups mix and mingle. Similar to how in-person networking works. Themed tables will be available for a variety of topics.
Schedule
January 6th – 5pm. Register Today
Sponsored By Market Street Talent.
Hosted By NH Tech Alliance and The Chamber Collaborative of Greater Portsmouth.