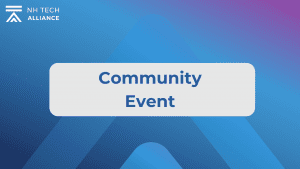 This annual conference brings together top experts in the field to share insights, perspectives, and inspiration on current trends and future visions.
Manchester, NH is one of the regions most economically and socially diverse cities. From modest beginnings, Manchester grew throughout the 19th century into the largest textile plant in the world. Today in Manchester, we're ushering in the next-generation of manufacturing marvels and are focused on building a thriving, sustainable, resilient and equitable community for tomorrow.
Attendees can expect a dynamic program that includes inspiring keynote speakers, thought-provoking panel discussions, and networking opportunities with like-minded professionals. Whether you are a business owner, economic development professional, or simply have an interest in the growth and prosperity of Greater Manchester, ACCESS 2023 is a must-attend event! This innovative conference will explore how  talent, innovation, and livability must work together for economic success.
For more information on sponsorship opportunities, please contact sponsorship@manchester-chamber.org