Event Categories
Have an event to suggest? Let us know.
Click To Filter or View All Events
Want these events automatically pulled into your own personal calendar?
Copy this link and import to your calendar of choice.
https://nhtechalliance.org/calendar/?ical=1

Global Tipping Points: The Future of Global Supply Chains
March 15 @ 6:00 pm

-

7:00 pm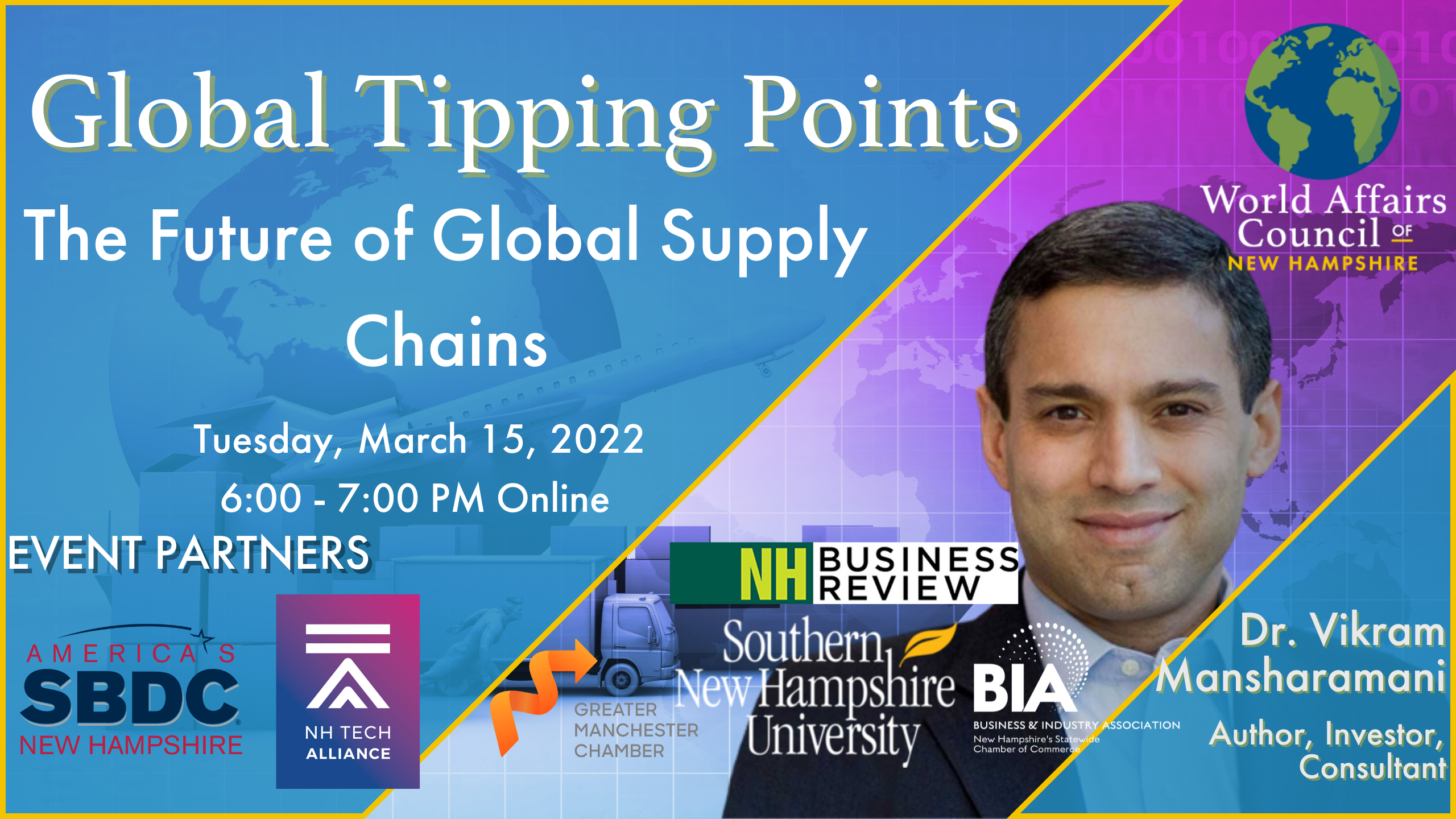 On March 15, 2022, Vikram Mansharamani, a lecturer at Harvard University, will discuss his observations on how companies are responding to global supply chain vulnerabilities. Topics covered will include the pros and cons of re-shoring/nearshoring, regionalization and deglobalization, supply chain resilience, "just in time" versus "just in case" production models, industrial policy for specific sectors, effects on employment and the impact of environmental issues. Following Mansharamani's opening remarks, a moderated Question and Answer session will be held.
We hope you can join us for this exciting event, either online or in person! Register online at https://wacnh.org/event-4680518.