Workers and students in the United States are facing a crisis.  The Atlantic termed this as Workism and stated that, "for the college-educated elite, work has morphed into a religious identity—promising transcendence and community, but failing to deliver."  This is also affecting our youth, with students experiencing the highest rate of mental health needs ever recorded.
In 2018, Kendra Bostick founded Kikori, a platform to support youth in building resilience and relationships through experiential, social emotional learning activities.  However, she didn't realize how much she – and others around her – also needed this support! 
 Kikori activities follow the experiential learning cycle, a powerful way to help individuals play, reflect, connect and grow.  Within this interactive session, Kendra will share her story of how she founded Kikori, began her PhD, and began to implement the practices she preached within her own team.
 You will have the opportunity to participate in activities (perfect for introverts as well!) that will help you reconnect with yourself and others, while learning four ways to bring more play and reflection into your work or personal life.
 Thank you to our sponsor for July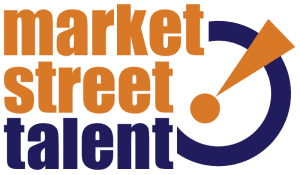 7:30 – 8am – Registration and Networking
8:00 – 9am – Presentation
About the Power Breakfast:
Each month throughout the year, an amazing group of women (and men) comes together to network, share inspirational stories, grow professionally and personally and bring awareness to what is possible for women today. Our breakfast series starts with networking via this innovative new platform followed by a presentation following. Learn more about the TechWomen|TechGirls initiative of NH Tech Alliance.
Speaker Bio:  Kendra Bostick, LCSW, MEPD, PhD Student
Kendra Bostick is the CEO and Co-founder of Kikori, a social impact company that is democratizing access to experiential activities proven to increase learner engagement, sense of belonging, and meaningful connections.  Kikori's community-driven mobile app & platform provides educators with experiential and social emotional learning activities.  Kendra is passionate about empowering others, celebrating differences and using experiential activities to bridge divides. Kendra is completing her PhD studies in Education at the University of New Hampshire, with a focus on measuring the impact of experiential activities on youth social, emotional and cognitive development.   In 2017, Kendra completed her second Masters degree in Education with a focus on how to use Adventure Programming and Experiential Education to maximize meaningful learning within the education system. Following her undergraduate and MSW degrees from the University of Michigan, Kendra became a Licensed Clinical Social Worker and worked as a School Social Worker for six years and as a therapist within inpatient child and adolescent behavioral health units in Chicago for two years. Kendra is bilingual in Spanish and has immersed herself in many global endeavors including working in a therapeutic day center in London, teaching English in Chile and Thailand, as well as coordinating mental health workshops in Ecuador. Kendra's love of connecting with and learning from others has taken her around the globe to over 30 countries, and she believes that within the arena of education, all is possible.