Event Categories
Have an event to suggest? Let us know.
Click To Filter or View All Events
Want these events automatically pulled into your own personal calendar?
Copy this link and import to your calendar of choice.
https://nhtechalliance.org/calendar/?ical=1

TechWomen Power Breakfast: Roundtable Discussion
March 10, 2021 @ 7:30 am

-

9:00 am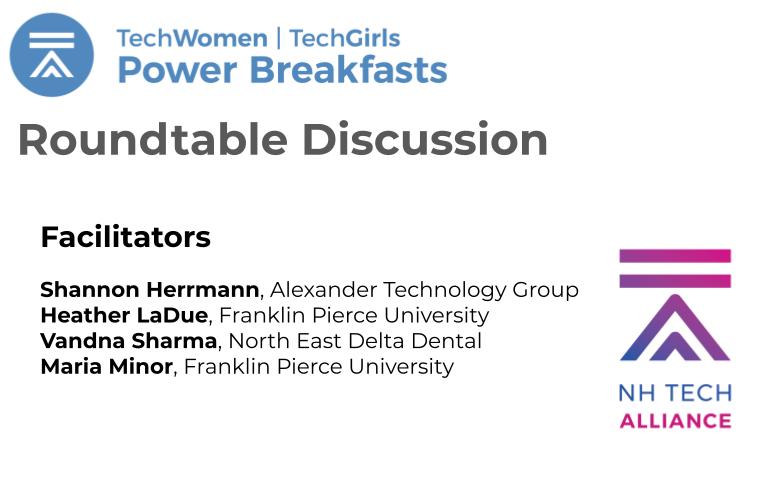 Join us for a special roundtable discussion where we discuss several timely topics.
How has the Pandemic Changed the Way We Job Hunt & Interview?
Personal Branding for career success
 EDI Electronic Data Interchange/ Communication
Workplace Behavior: Working with People That Annoy You
Facilitators
Shannon Herrmann, Alexander Technology Group
Heather LaDue, Franklin Pierce University
Vandna Sharma, North East Delta Dental
Maria Minor, Franklin Pierce University