Event Categories
Have an event to suggest? Let us know.
Click To Filter or View All Events
Want these events automatically pulled into your own personal calendar?
Copy this link and import to your calendar of choice.
https://nhtechalliance.org/calendar/?ical=1

Telehealth in New Hampshire
May 12, 2021 @ 4:00 pm

-

5:00 pm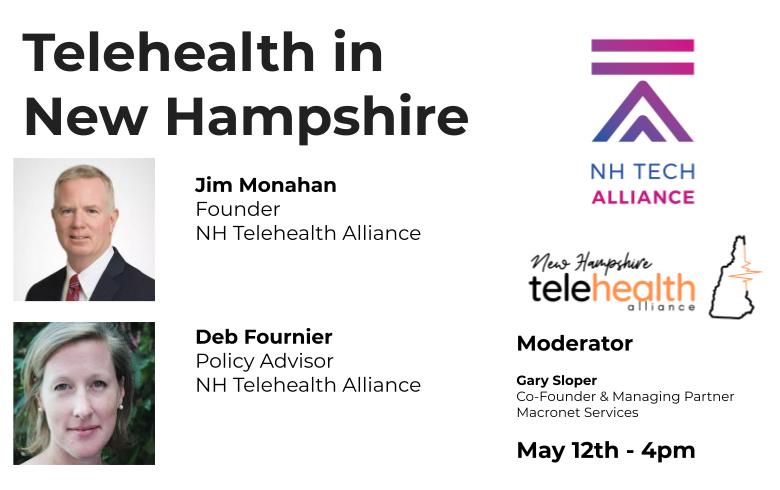 The NH Telehealth Alliance joins the NH Tech Alliance on May 12th for "Telehealth in New Hampshire."
We will cover topics including:
Emerging from the public health emergency
Review of the last 13 months of telehealth policy in NH
Exploration of possible federal actions
A discussion on broadband in NH and its implications for telehealth.