Event Categories
Have an event to suggest? Let us know.
Click To Filter or View All Events
Want these events automatically pulled into your own personal calendar?
Copy this link and import to your calendar of choice.
https://nhtechalliance.org/calendar/?ical=1

TWPB: Find Your Voice/Find Your Power
October 12, 2022 @ 7:30 am

-

9:00 am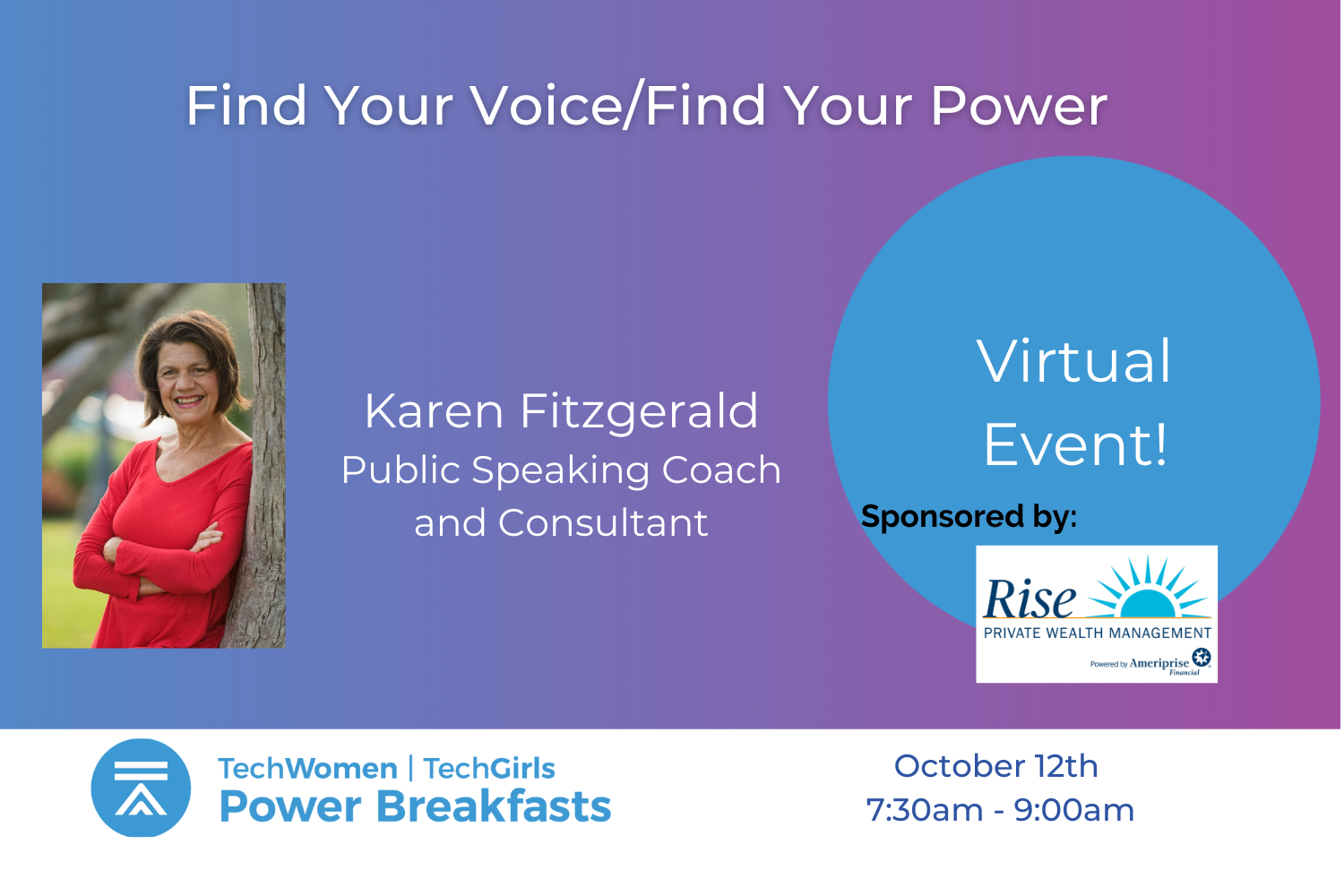 Public speaking and communication skills are key to success, yet we hesitate. You want that raise, but don't speak up, OR you have an innovative idea to put into the room, but stop yourself. Why? Is it anxiety or a lack of confidence or something else?
In this introductory workshop, Karen shares tools and techniques to overcome these issues and build that muscle.
Join us on October 12th for this interactive program. Have writing utensils handy and come prepared to stand and cheer each other on. Yes, there will be standing, so don't wear your pajama bottoms:)
Speaker: Karen Fitzgerald
For over 20 years, as a public speaking and communication consultant, Karen Fitzgerald has taught hundreds of people how to find their voice, create their message and share it confidently.
Working internationally, at Facebook, Amazon, Fortune 100 companies, and the nonprofit sector, she has seen the issues women face. As an award-winning coach, she has guided hundreds of people – including corporate CEO's, sports celebrities, inspirational speakers, stay-at-home Moms, authors, artists, healers, entrepreneurs – to uncover their truth in the most powerful ways and to deliver it effectively.
Contact:
Website: www.KarenFitzgerald.tv
Email:     karen@karenfitzgerald.tv
Cell:        917 399-0517
Thank you to our sponsor for October: