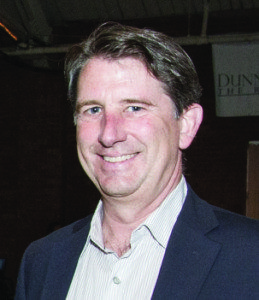 by Matt Cookson, NHHTC Executive Director
Gas under $1.60 a gallon
Donald Trump and Bernie Sanders leading the presidential pack
No snow on the ground until February in most of New Hampshire
Who would have predicted this six months ago?
Predictions are just that – statements about what might happen in the future. While we think of the future of technology, we can make educated guesses, but they are based on past knowledge and current trends. Who knew that just 10 years ago our lifestyles would change so dramatically because of smartphones, cloud storage, streaming video and social media. My 15 year-old son is completely comfortable watching a movie on a smart phone and I get frustrated if my college basketball scores don't come in real time during a game.
One of the NH High Tech Council's top priorities in 2016 will be to get a much better handle on the actual skills needed today for the many tech jobs that are available across the state. We want to get granular so we can determine if these skills require a certain type of degree or very targeted training that could be provided locally, online or onsite.
But what about those jobs that become available in six years, when my son is getting ready to enter the workforce? No one knew that there would be such a demand for app developers and big data analytics experts six years ago. In 2021, there will be products and services we use on a daily basis that we could not imagine living without.
We know we need to prepare the next generation workforce for the unexpected, but how do we do that? One thing we can do is inform Generation Z (based on one definition, this is the block of 5-19 year olds coming after the millennials) that they should expect to be life long learners and that learning will come in many different forms. And a lot less of it will be in a traditional classroom.
Here are five things we know:
The vast majority of tech jobs will require training and education beyond high school.
While those tech skills will be key, in this day of being behind a screen so much, the soft skills – strategic thinking and communications – are essential for many positions and for moving into leadership roles.
There will be good job opportunities here for many years to come given the number of openings now and the fact that we have a large number of individuals that are reaching or at retirement age.
Many in Generation Z cannot prepare for their first job because it does not yet exist.
More and more jobs today do not have set hours or set locations – these are being replaced with set expectations for performance instead.
Regarding that last point, one thing to expect going forward is to be measured on that performance and not on your top score of the latest free video game for your phone. Big data is here to stay and there will be pundits that do their best to take the variables out of gas prices, presidential polls and the weather. But anyone who remembers what we were facing a year ago with our weekly Sunday/Monday snowstorms knows that expecting the unexpected has to be the new norm.