The Council continues to monitor legislation that falls under the Fix it Five Areas of policy concern:

(1) workforce development, (2) economic development, (3) fiscal policy, (4) business operations and human resources.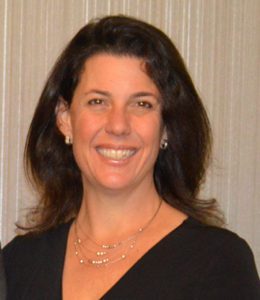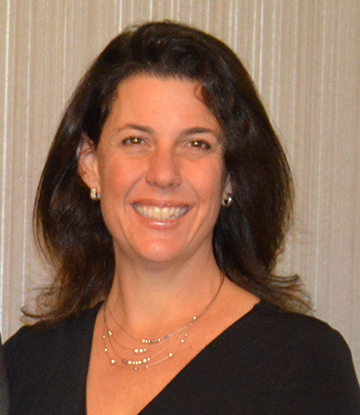 By Michelline Dufort, Director of Business Relations
August 2017
After much debating, posturing and negotiations, the NH House and Senate finally agreed on an $11.7 billion budget for FY18-19. The winners in the budget include a plan for all-day kindergarten (which will be funded by the addition of the online lottery game Keno), the GOP goal to lower business taxes (the BPT being reduced from 7.9% to 7.5% and the BET being reduced from .675% to .50% over the next two year's and an ongoing commitment to battling mental health and substance abuse issues.
What the budget does not include, unfortunately, are the funds for the Council's More Tech, Less Debt proposal, SB41, which would have created a public-private partnership incentive program for hiring out of state tech workers with workplace experience in technology. Do know that the Council's work in this area is far from over, and we will continue to find the pathways to highlight the best ways to recruit, retain, and retrain a skilled tech talent workforce in both the short and long term.
Meanwhile, we are taking note of is the creation of the new department of Business and Economic Affairs, which includes the migration of the existing Division of Economic out of the Department of Resources and Economic Development. Since it is touted as a 'one-stop-shop for all business needs', the Council will continue to find ways to partner with state in the overall initiative of promoting New Hampshire as not just a business friendly state, but also as a state full of rewarding career opportunities in tech.
In the pursuit of a strong tech ecosystem, the Council recently brought together stakeholders from a variety of technology companies, organizations, educational partners and those who support them to hear directly from three tech ecosystems across the country (Boise, Idaho; Kansas City, Missouri and Birmingham, Alabama) on what allowed each region to propel itself forward in creating a vibrant, growing and dynamic tech hub. Among the magic ingredients are targeted branding and comprehensive marketing campaigns, innovative public -private partnerships and finding creative ways to reach (and lure) strong tech workforce. Lessons shared are lessons learned, and the group that met is dedicated to making the tech sector impact and ecosystem potential well known, especially as the state mixes things up in the area of the state agency whose job is to primarily support business.
(1) Workforce Development
(2) Economic Development
(3) Fiscal Policy
(4) Business Operations & Human Resources

Priority Key: 1-actively lobby, 2-passively lobby, 3-monitor
| | | | | | | | |
| --- | --- | --- | --- | --- | --- | --- | --- |
| Bill Number | Title/purpose | Sponsor | Committee | Category | Priority | Position | |
| SB101 | CTE eligibity and dual enrollment | Sen. Watters | Ways & Means | 1 | 3 | | ENROLLED BILL |
| SB85 | Amending the Uniform Securities Act | Sen. Soucy | Commerce | 3 | 3 | | ENROLLED BILL |
| HB412 | Requires the dev't of pre-engineering tech curriculum for k-12 | Rep. Major | Education | 1 | 2 | support | ENROLLED BILL |
| HB194 | Permitting employers to pay weekly or biweekly | Rep. Turcotte | Labor | 4 | 2 | | ENROLLED BILL |
| HB97 | Regulates the use of drones by gov't and individual | Rep. Kurk | Exec Depts & Admin | 2 | 2 | oppose | KILLED |
| HB130 | Prohibiting an employer from using credit history in hiring | Rep. Cushing | Labor | 4 | 3 | | KILLED |
| HB452 | Establishing an office of business advocate at DRED | Rep. Packard | Resources | 2 | 2 | support | KILLED |
| HB604 | John & Molly Stark workforce opportunity program (CCS) | Rep. Burton | Education | 1 | 2 | support | KILLED |
| HB442 | Prohibits an employer from asking about criminal history before hiring | Rep. Cahill | Labor | 4 | 3 | | KILLED |
| HB482 | Requiring social media companies to remove an individual upon request | Rep. McConnell | Commerce | 2 | 3 | | KILLED |
| SB100 | Continuation of the Capital Rail Corridor Project | Sen. Lasky | Finance | 2 | 3 | | KILLED |
| SB208 | Working families property tax refund | Sen. Feltes | Ways & Means | 2 | 3 | | KILLED |
| HB574 | Increasing the CDFA cap from $5m to $10m | Rep. Hunt | Ways & Means | 2 | 2 | support | Referred |
| SB1 | Reducing the rate of the BPT | Sen. Bradley | Ways & Means | 3 | 3 | | Rereferred |
| SB183 | Establishing the NH technology marketing tax credit | Sen. Innis | Ways & Means | 1 | 1 | support | Rereferred |
| SB75 | Establishing a tax credit against the BPT for donations to CTE's | Sen. Watters | Ways & Means | 1 | 3 | | Rereferred |
| SB76 | Establishing a rebate option for the R&D tax credit against the BPT | Sen. D'Allesandro | Ways & Means | 2 | 2 | support | Rereferred |
| HB267 | Repeal the rail transit authority | Rep. Kurk | Transportation | 2 | 2 | oppose | Retained in Committee |
| HB523 | Regulation of the collection, retention and use of biometric data by individuals and private entities | Rep. Kurk | Commerce | 2 | 3 | | Retained in Committee |
| HB641 | Dual enrollment in STEM college courses for 11th and 12th grade students | Rep. Ladd | Education | 1 | 2 | support | Retained in Committee |
| SB205 | Establishing the small business tax credit | Sen. Bradley | Ways & Means | 2 | 2 | support | Retained in Committee |
| HB603 | John & Molly Stark debt reduction program | Rep. Burton | Education | 1 | 2 | support | Tabled |
| SB77 | Removes expense deduction limits under the BPT | Sen. Sanborn | Ways & Means | 2 | 2 | support | Tabled |
| SB41 | Establishing the NH technology higher ed debt forgiveness incentive | Sen. Innis | Commerce | 1 | 1 | support | Tabled |
| SB227 | Workforce development and training fund | Sen. Feltes | Commerce | 1 | 2 | support | Tabled |
| SB228 | College graduate retention incentive | Sen. Kahn | Education | 1 | 3 | | Tabled |
May 2017
Even for state house veterans, the current budget writing process for our state's FY18-FY19 budget is one of note; the House failed to pass any version of a state budget for the first time since 1969. By not passing their own version the House 'punted' to the Senate which quickly turned to the work at hand; namely weeks of meetings, hearings, and deliberations by the Senate Finance Committee. The budget plan that they have been working off of is the Governor's $12 billion proposal, although Senate leadership vowed to take House leadership input into consideration. The budget is due June 30, which means that since the House must agree to the Senate version, both sides will be working hard in committees of conference at the end of the session leading up to that deadline.
The Council's legislation, SB41, the "More Tech, Less Debt" bill, which would allow for higher ed debt assistance to tech workers with four of more years of experience who move their career to New Hampshire has been laid on the table. Given the above summary of the very interesting budgeting process, this may not be a negative. After a motion on the Senate floor to rerefer to committee, a motion passed to table the bill. This means that there is still an opportunity for the bill, and its $2 million appropriation, to make it into the Senate's version of the budget.
The Council continues to work this closely behind the scenes with the bill's champions in the Senate. Given that tax collections for the month totaled $306 million, more than $40 million above what budget writers had planned on, this could get even more interesting. This increase can largely be attributed to businesses paying the Business Profits Tax (BPT) and Business Enterprise Tax (BET). Those two revenue streams are $56 million above the official forecast so far this year. That fact alone bodes well for our conversations on SB41, which supports businesses, and also pays its own way in year four thanks to the rise it would bring to the BET.
Members of the Executive Committee were joined by a couple board members for a meeting with Governor Chris Sununu in April. The meeting was to discuss the tech landscape, the issue of workforce development and our legislative efforts. All our member companies attending, Toral Cowieson from the Internet Society, Ellen Scarponi of FairPoint Communications, Pete Antoinette of Nanocomp, and John Whelan of Alexander Technology Group, felt it was a successful meeting in being able to paint a picture of the realities for tech companies, especially in regard to hiring challenges. Innovative solutions such as marketing the state to out of state workers in a comprehensive marketing campaign and in a collaborative manner with the state were discussed; hopefully more to come.
April 2017
Rounding the corner to the legislature's April 6 Crossover deadline when bills flow from the House to the Senate and vice versa, many of the hundreds of bills proposed at the start of the session have met their maker, while others are finding their way through at varying degrees of success.
In this budget writing year, much of which has been proposed has a state financing piece attached to it, and regardless of what was touted as a $130 million budget surplus at the beginning of the year (and our new Governor's new term), that number continues to be whittled down. House budget writers trimmed away the Governor's proposed two year $12.1 billion via cuts including the removal of the Governor's proposal for full day kindergarten. While the House Finance committee passed the $11.9 million proposed House version on a vote of 16-9, it will now will its biggest challenge as the full House takes it up today, Wednesday, April 5.
There continues to be some winners and some losers along the way, and that includes many bills that could have an impact on tech in New Hampshire. From the NH's Business Incubator Network losing $107,000 in funding (which is a blow to the tech start-up economic development engine) to the Senate approving $65 million in tax credits for a program that allows large private equity investors to invest in small "growth" companies, there is quite a gamut. Where the final needle will land remains to be seen, and it will be a long session to come to the final agreed upon roster in late June.
Meanwhile, the Council's bill SB41 which would create a match program with the state to provide incentives to hiring out of tech state workers to come work in tech in New Hampshire was "tabled" by the Senate, upon a motion by the bill's sponsor, Senator Dan. Tabling a bill gives it a pause, and now our bill is one of the ones that we hope is still standing at the end of that long and dynamic debate.
The Council will be working to advance these two proposals throughout the 2017 legislative session, as well as our usual work in monitoring and giving voice to legislation that could support, or negatively affect, the tech sector.
January 2017
The 2017 legislative session kicked off in a flurry with a new Republican Governor, Chris Sununu (first Republican governor elected since 2002), many new faces in the House and Senate with Republican majorities across the board. The New Hampshire High Tech Council will be very active this year in our focal areas, one of which is tech talent development. There are two key pieces of legislation we worked on that address tech talent recruitment, both of which have been sponsored by Senator Dan Innis (R-24).
The Skilled Technology Worker Recruiting Fund out-of-state tech workers who already have a certain amount of work experience in the tech field, and creates an incentive to have them bring that expertise to New Hampshire to work here. The incentive would be a one-time educational loan forgiveness payment of $5,000 that would go directly to the worker's loan originator. The Council is partnering with the New Hampshire Higher Education Assistance Foundation (NHHEAF) who will administer these loan payments, and will also manage the criteria selection process. It's important to note that the legislation was written with great thought to attracting seasoned tech workers, and to make the legislation agnostic to a tech professionals' original state of residence, current state of residence and higher education path. This incentive is one that can be used in hiring practices by tech companies, or companies looking for tech function positions and tech recruiters alike. The goal is really to focus on filling that pipeline with workers in New Hampshire, and targeting those workers who may be at the stage of looking for where they want to live, work and settle for a promising and rich career and quality of life. The legislation is asking for a state appropriation, and the Council feels strongly that such an investment in our state's tech talent is a sound investment.
The second piece of legislation introduced is the NH Technology Marketing Fund, and also targets attracting out of state tech workers. The legislation is asking for the state to allocate a pool of investment credits to create and execute a targeted talent resource platform and a marketing campaign that positions and promotes New Hampshire as a viable and attractive place to work in the tech field. Through partner Community Development Finance Authority (CDFA), tax credits will be sold to fund this initiative. Companies that buy the credits will receive a 75% benefit against the state's Business Enterprise Tax, and will also be able to receive a federal charitable tax deduction for the remaining 25% of their purchase. The CDFA administers a variety of programs that create economic development for the state and in this case, is pleased to partner with the Council on this innovative workforce development initiative. The platform would focus on a one-stop shop collection of compelling data and information about New Hampshire, and a dynamic listing of current positions, as populated by the state's tech companies.