The TechWomen|TechGirls inaugural Annual Awards Luncheon will recognize three New Hampshire tech women and feature celebrity guest speaker, Jessica Banks, CEO & founder of NYC-based RockPaperRobot. The event will take place at LaBelle Winery in Amherst, New Hampshire, at 11:30 am on Wednesday, April 6, and will bestow awards for TechWoman, TechStudent, and TechEducator of the Year. Tickets are $45 per person in advance and are available online. Sponsorship opportunities are still available.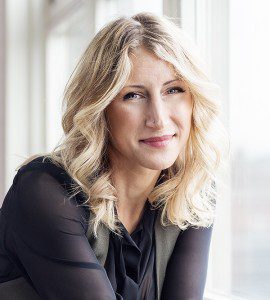 Jessica Banks is an inventor, roboticist, and entrepreneur. Her company, RockPaperRobot (RPR), specializes in responsive objects that expand the functional and aesthetic versatility of traditional decor. From levitating and transformable tables to robotic chandeliers, RPR aligns time-honored craftsmanship with progressive engineering. Banks is also a creative and technical consultant on major advertising campaigns, and oversees global initiative development for international corporations, as well as robotic designs for high visibility clients. Banks holds advanced degrees from MIT in robotics and engineering as well as undergraduate degrees in physics and creative writing. She also has superhuman peripheral vision.
"I am honored to be invited to speak in New Hampshire to the TechWomen|TechGirls community. My asymptotic approach to self-fulfillment has relied so much on the shared experiences of others," Banks said. "I hope my perspective can likewise inform and inspire young women to architect their own futures. Whatever you grow up to be need not exist before you become it."
TechWomen|TechGirls is a forum focused on building a strong community of women enthusiastic about technology and supporting efforts for young women to explore STEM careers. Launched only one year ago, this community of women has become an integral part of the Council's outreach and engagement activities. One of the goals of this celebration is to recognize the unique contribution of TechWomen superstars within New Hampshire.
"We are very excited to unveil our award winners for their contribution to all things tech in New Hampshire," said Lisa Bruinooge King, CIC, TechWomen|TechGirls Annual Luncheon Committee Chair and senior account executive at Cross Insurance. "We also look forward to meeting Jessica Banks, and hearing her story about her transition from an MIT graduate to becoming a roboticist, designer, manufacturer, and entrepreneur. Her passion, drive and creativity are so inspirational. I am confident that she will leave a lasting impression on us all."