---
Innovation Summit Co-Chairs:
Matt Benson, Partner

Marc Eichenberger    

---
Can't attend all day? You can pop into our onsite coworking space to catch up on emails or make a call.
The coworking space is sponsored by: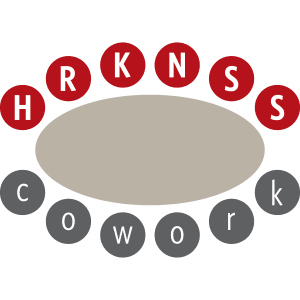 Agenda:
9:45am – Registration Opens
10:15am – 10:30am – Welcome Remarks – Granite Ballroom
10:30am – 11:05 am – Keynote Presentation  – Sponsored by
Kedar Gupta, Serial Entrepreneur
Kedar's Bio

Dr. Kedar Gupta is a clean technology expert specializing in solar energy and renewables. An engineer-turned-entrepreneur, Kedar started his corporate career working for many industry leaders, including Monsanto, Cincinnati Milacron, and Ferrofluidics. In 1994, Kedar co-founded GT Equipment (later called GT Solar) and built a global clean technology business from the ground up, becoming one of the leaders in the solar industry. Riding the wave of an unabating entrepreneurial fire, Kedar co-founded five companies, including ARC Energy, in 2007 to develop innovative technologies for a sustainable environment. Kedar received numerous awards and recognitions for his visionary contributions, including the 1998 New Hampshire High Tech Council Entrepreneur of the Year Award, the 2005 National Small Business Exporter of the Year Award by EXIM Bank, and the 2006 High Tech All-Star by Mass High Tech Magazine. Now retired, Kedar supports budding entrepreneurs and is involved in philanthropy. He lives in New Hampshire with his wife and relishes spending time with his children and grandchildren.
11:05am – 11:40am – AI Redefining Business – Sponsored by

Valentine Goddard, Founder & Executive Director, AI Impact Alliance.  Member of the Advisory Council on AI of Canada and a United Nations expert in AI Policy and Governance.
Valentine's Bio

Valentine Goddard is a member of the Advisory Council on AI of Canada and a United Nations expert in AI Policy and Governance. Lawyer, certified mediator and inter-arts curator, Ms. Goddard is the founder and executive director of AI Impact Alliance, an independent non-profit organization whose mission is to facilitate a responsible implementation of AI, and accelerate the achievement of the UN's 17 Sustainable Development Goals. Under her leadership, the AI Impact Alliance proudly stands as a founding member of both the International Observatory on the Ethical and Social Impact of AI (OBVIA) and the Responsible AI Consortium. She is the lead architect of the AI on a Social Mission Conference, a respected international conference on the impacts of AI, as well as the Art Impact AI programs, which position the arts' critical role in the future of AI and democracy. Ms. Goddard provides expertise on emerging regulatory frameworks on AI and Data, and on the anticipatory foresight of their socioeconomic implications. She delivers thought-provoking programs that bridge civic engagement and knowledge mobilization with policy innovation. Among her notable works, she has convened an inaugural international expert group on gender equality and climate in digital economies, delivering policy relevant to the Women, Peace and Security Agenda; researched the socio-legal feasibility of oceanographic data trusts for fisheries; developed an interactive data annotation application to combat bias which has since engaged women across 40+ countries, and provided expertise on the impact of social media on Indigenous communities. This mandate contributed to the improvement of a hate detection algorithm and to the establishment of best practices in data annotation. In 2023, she was honoured with Mozilla's Creative Media Award. With collaborators from AI Impact Alliance's global network, she supports organizations in their adoption of AI with a focus on the social and regulatory implications.
11:40am – 12:10pm – Exploring the Challenges of Innovating in New Hampshire
Moderator: Jeff Chu, Co-Founder & Managing Partner, Features Capital
12:10pm – 12:25pm – Presentation of the 2023 Entrepreneur of the Year Award – Carleton Dufoe, Founder & CEO, NewPower
---
12:25pm – 1:10pm – Lunch – Granite Ballroom
---
1:10pm – 1:40pm –  Fostering Innovation While Managing AI Ethical Considerations and Challenges
Choose your track