Kantum Diagnostics, Inc. and Datanomix Win Significant Investment Capital Awards at 2017 TechOut Competition
Winners received investment of $200,00 for first place and $100,000 for second place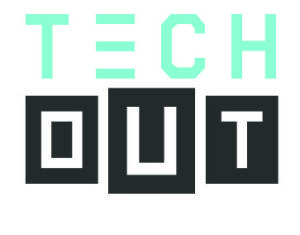 Two New Hampshire startups were selected to receive a total of $300,000 in investment capital at TechOut on November 15. As part of the NH Tech Alliance 2017 TechOut competition, six finalists presented before a live audience of nearly 250 people and Kantum Diagnostics, Inc. won the $200,000 first place investment, and Datanomix won the $100,000 second place investment. The winners were determined by a distinguished panel of judges comprised of business experts, entrepreneurs and venture capitalists.
"TechOut brings an unrivaled excitement to the New Hampshire startup community," said Pete Lachance, co-chair of the TechOut Committee, board member of the Alliance, and partner at Howe Riley & Howe. "Our six finalists made very professional and comprehensive presentations and it was clear that they benefited from the expertise of the judges and from going through TechOut's pitch camp to perfect their presentations. We want to congratulate Kantum Diagnostics on their first-place finish and Datanomix for taking second place and look forward to helping and watching them grow and thrive as part of the state's tech ecosystem."
Kantum Diagnostics, Inc., presented by CEO, Jean-Francois Carbonneau, is a biotechnology company that is developing a diagnostic and therapeutic combination to prevent and treat Acute Kidney Injury (AKI). AKI is a common medical complication that affects 4 million people and kills 300,000 people each year in the United States. AKI is often described as a "silent killer" because it has no visible symptoms; there is no early biomarker and no specific therapy for AKI. Kantum provides doctors with new diagnostics and treatments that can eventually be used to prevent AKI.
"We want to thank our team. Amazing work and an amazing team. Finally, thank you, New Hampshire, for being the state you are – such a beautiful space and such great people," said Jean-Francois Carbonneau, CEO of Kantum Diagnostics, Inc. "This prize will help make AKI a thing of the past."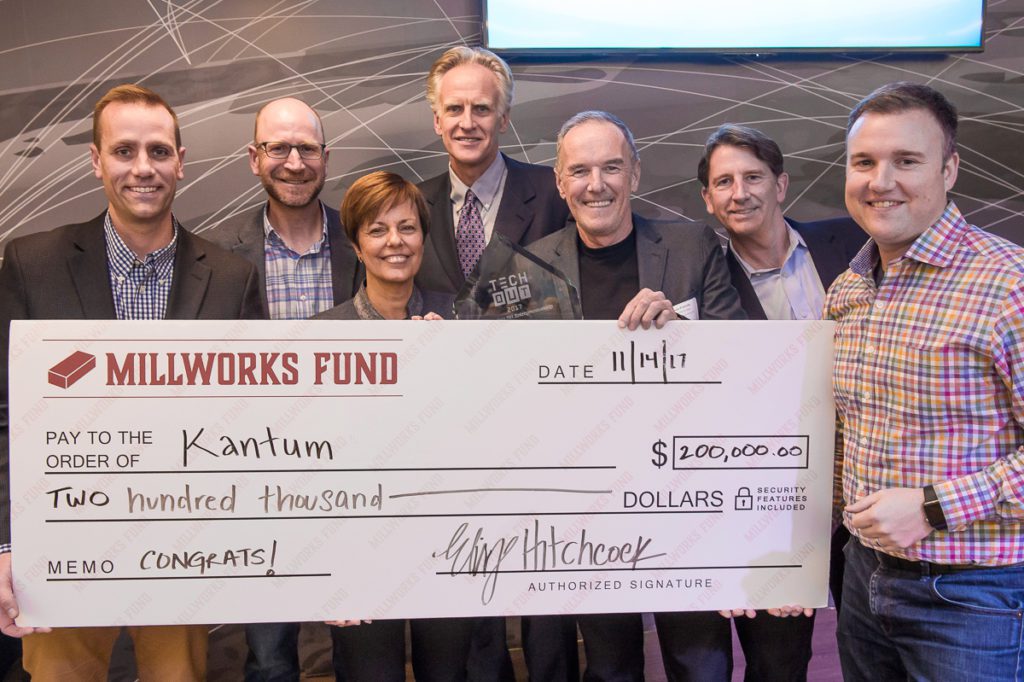 Datanomix, presented by Founder and CTO, Greg McHale, offers a fog computing system that helps simplify and accelerate how companies extract value from machine generated data. Datanomix makes analysis pipelines and cloud services seamless to implement, use and operate in real-time. Datanomix solutions enable experience improvements in cycle times, yields and defect detection. Datamonix currently focuses on industrial Internet of Things (IoT), manufacturing and life sciences.
"TechOut is a phenomenal event," said Greg McHale, founder and CTO of Datanomix. "It is awesome to see Gray and Liz and all the folks associated with the Millworks Fund spearheading the effort to increase awareness of all the great things happening in New Hampshire's startup ecosystem. We are honored to be an award recipient, and this prize will help fuel us into our next major growth phase."
Canopus Water Technologies, Inc., EDACS, Performology and TargetRNA were also 2017 TechOut competition finalists, and demonstrated their products and presented at the event.
TechOut is open to startups that have been in business for fewer than five years, raised less than $250,000 in funding and have less than $250,000 in revenue. It is funded by the Mill Works Fund II, a partnership among NH investors and the New Hampshire Business Finance Authority. Past TechOut events have helped twelve winners launch and grow their businesses in the Granite State.
Thank you to all 2017 TechOut competition sponsors. The lead sponsor for this year's TechOut competition was Borealis Ventures. Other sponsors included: Entrepreneurs' Fund of New Hampshire, Howe, Riley & Howe, TD Bank, Meltwater, FairPoint Communications, Cook, Little, Rosenblatt & Manson, Clark Insurance, UBS, Dunn, Rush & Co., Slavic 401k, Sheehan, Phinney, Bass & Green, Oracle/Dyn, New Hampshire Business Review and MFI Productions.