iCAD, Inc.'s PowerLook Tomo Detection Named NH Tech Alliance's 2017 Product of the Year
iCAD, Inc., a Nashua-based company, won the favor of the judges and the crowd at the NH Tech Alliance's 12th Annual Product of the Year Awards. The event was held Thursday, October 12 at the Manchester Country Club. One of the Alliance's most popular events featured five New Hampshire companies who competed for first place. Each company made a seven-minute pitch about the product they developed within the last year. iCAD took first place over the competitors after the judges' votes and the real-time audience vote were equally weighed and calculated.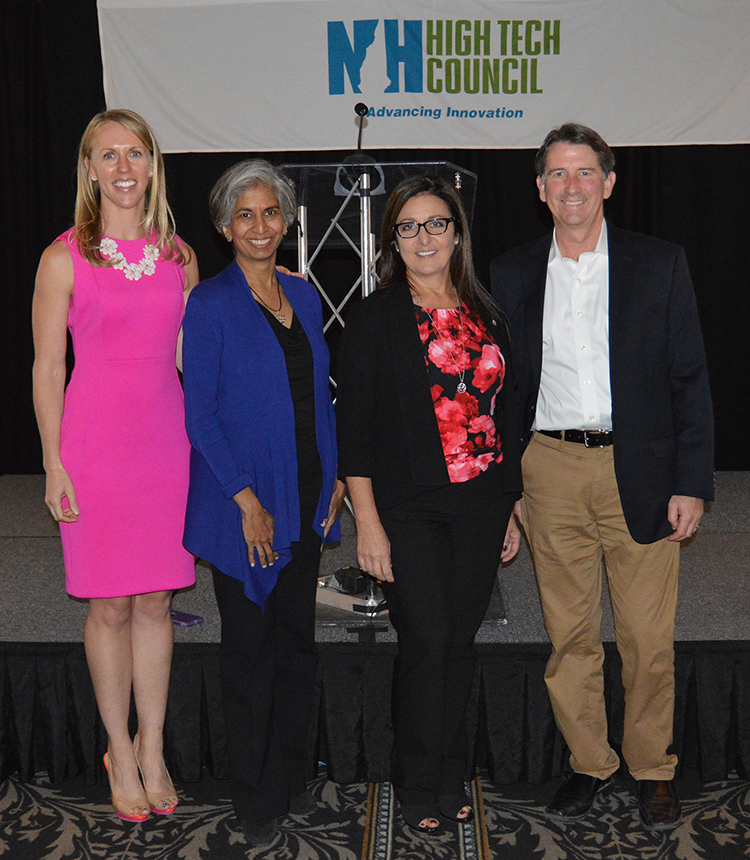 "2017's Product of the Year competition gave insight into what New Hampshire innovation is all about. The five finalists presented a wide range of innovative and creative products that span a variety of different industries and serve a large audience," said Lisa King, chair of the Product of the Year Committee and member of the NH Tech Alliance Board of Directors. "Congratulations to the team at iCAD for their hard work. PowerLook Tomo Detection is certainly worthy of this honor. Congratulations to all the finalists for their ingenuity and brilliance."
iCAD Inc., founded in 2004, is a market leader in innovative breast cancer detection solutions and services that enable radiologists to find cancers earlier while improving reading efficiency worldwide. With a dedication to supporting rapid and accurate cancer detection, iCAD's PowerLook Tomo Detection delivers clinicians with a wide range of tools for cancer detection and analysis that enhance workflow and improve overall efficiency. iCAD's PowerLook Tomo Detection uses the latest in deep learning to provide detailed solutions to radiologists and facilities. PowerLook Tomo Detection was granted FDA approval in March 2017, and is currently the only FDA approved tomosynthesis CAD detection software on the market.
"I want to congratulate all the finalists here tonight because they all are creating innovations that will change markets and our world," said Diane Clifford, director of marketing for iCAD, upon receiving the POY award. "We look forward to contributing to the future of breast cancer detection."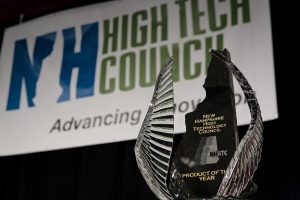 As first place winner, iCAD received the prestigious NH Tech Alliance Product of the Year hand-cut crystal trophy, designed by world-renowned Pepi Herrmann Crystal of Gilford, NH. The trophy, which is engraved with all names of winners from the past eleven years, will also be prominently displayed.
2017 Product of the Year finalists included: the Lightweight Carbon Fiber Assault Ladder LAL-18 from Pilot Innovations, the PowerLook Tomo Detection from iCAD, Inc., MOTION SURFACE™ from Crane Currency, the WAGZ Smart Dog Collar from Wagz, Inc. and the DevKit from Vybe Software, LLC.
Major sponsors for the 2017 Product of the Year event included: FairPoint Communications, TD Bank, Newforma, Nanocomp Technologies, Inc., Cook, Little, Rosenblatt & Manson, Oracle/Dyn, Sheehan, Phinney, Bass & Green, Autodesk, Cirtronics, Single Digits, Eversource, Cross Insurance, Hanover Insurance, MFI Productions, and New Hampshire Business Review.