Each month throughout the year, an amazing group of tech professionals comes together to network, share inspirational stories, grow professionally and personally. Our breakfast series empowers everyone who joins us to think differently in so many ways and all before 9:00 am on a Wednesday. With a list of incredible speakers over the last few years, those who have attended can tell you that there is no other event in our great state of New Hampshire quite like this. The feeling you will leave with and the relationships you will create at these breakfasts will stay with you long after the breakfast is over.
Our events run the second Wednesday morning of each month. Visit our calendar to find details for the next scheduled event.
To learn more about this monthly breakfast please contact committee chair Heather LaDue at Ladueh@franklinpierce.edu
View past recordings of Tech Power Breakfasts.
See full committee.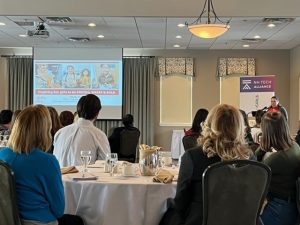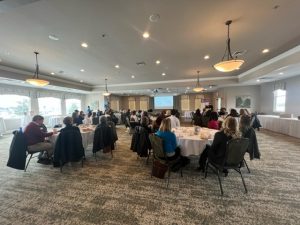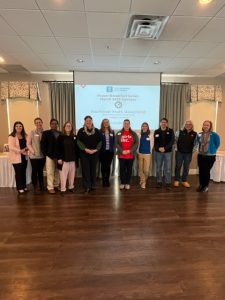 Schedule for 2023
January 11th – Location: Derryfield Country Club
February 8th – Virtual Event
March 8th – Location: Derryfield Country Club
April 12th – Virtual Event
May 10th – Location: Portsmouth Country Club
June 14th – Virtual Event
July 12th – Location: Derryfield Country Club
August 9th – Virtual Event
September 13th – Location: Derryfield Country Club
October 11th – Virtual Event
November 8th – Location: Portsmouth Country Club
December 13th – Virtual event