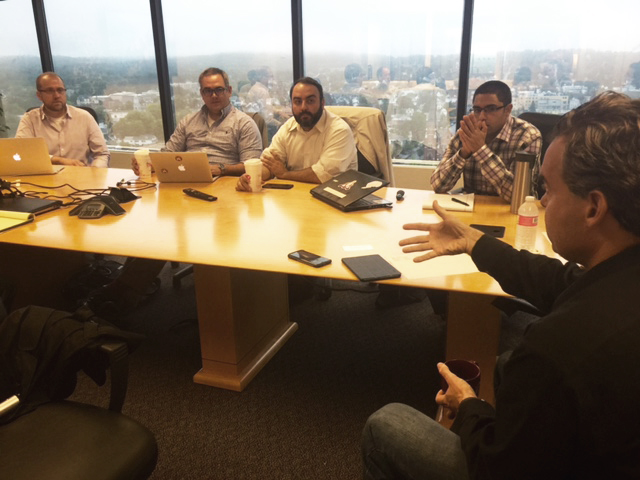 With TechOut just a week away on October 5, the five startup companies vying to share cash award investments totaling up to $100,000 got a unique opportunity to roll up their sleeves and practice their company "pitch" in front of a seasoned professional and venture capitalist who knows first-hand what works, and what doesn't when promoting early stage technology companies. The five entrepreneurs practiced their message at TechOut Pitch Camp on September 27 in front of Tom "TK" Kuegler, a NY Time's bestselling author and co-founder and managing partner of Wasabi Ventures.
With just a five minute window to win over the hearts of judges and potential investors at this year's event, Kuegler helped each presenter zero-in on and tighten their message to ensure that they find their most important selling points in advance of the live event next week.
"It's all about winning over the crowd and finding your hook," said Kuegler, providing detailed feedback after each presenter gave their pitch. "You need to remember that you will be standing before a crowd with different experiences so it's important that you find your story and then learn how to tell it."
The five finalists for TechOut are:
Awato, presented by CEO and cofounder Matthew Guruge, an online platform that automates quality academic and career counseling for colleges. Its main feature is a series of dynamic assessments that learn and adapt to the user.
Forcivity, presented by CEO and co-founder Steve Baines, a cloud-based data reporting and access platform that makes the near impossible tasks of Salesforce.com users possible. Its focus is to restore a sense of control when using the Cloud.
Heat Oracle, presented by founders Louis Trebaol and Greg Hovagim, an (Internet of Things (IOT) technology platform that creates an intelligent and efficient heating fuel ecosystem through monitoring heating oil consumption and marketplace pricing.
KudosWall, presented by CEO Jag Vootkur and Founding Team member Nikhil Vootkur, a social platform and an automatic portfolio builder that makes it easy to keep track of the talents, experiences and proudest moments of students. KudosWall can be used for college applications, resumés or scholarships, and is a growing K-12 community.
Near Field Magnetics, Inc. (NFMI), presented by CEO and cofounder Dave McManus, an Internet of Things (IOT) sensor company whose sensors allow for data collection in radio frequency hostile environments where traditional wireless sensors fail. NFMI is focused on the B2B segment of the IoT.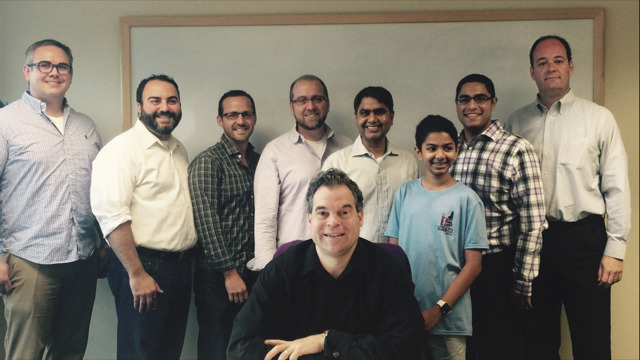 A partnership between the NH High Tech Council (Council) and Alpha Loft, TechOut identifies entrepreneurs with viable plans to develop and market new technology products and funds them through investment capital awards of $100,000. The contest's winner will be selected at the live event at 5:30 pm on Wednesday, October 5.
The lead sponsor for TechOut is Borealis Ventures. Other major sponsors are: FairPoint Communications, Dyn, Cook Little Rosenblatt Mason, UBS, Dunn, Rush & Co, Entrepreneurs Foundation of New Hampshire, Berry Dunn, TD Bank, Meltwater and New Hampshire Business Review.
The event is $10 for members and $15 for not-yet-members and $5 for students. For more information or to register to attend this year's competition, click here.