Technology educator to focus on the positive impact of introducing technology at a tender age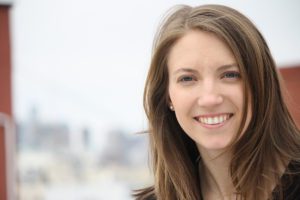 The New Hampshire High Tech Council (Council) will host its next TechWomen|TechGirls Power Breakfast on Wednesday, June 14, 2017 from 7:30 to 9 am at the Portsmouth Country Club, 80 Country Club Lane, Greenland. Bryanne Leeming, founder and CEO of Unruly Studios will be the featured speaker at the breakfast. Leeming will be speaking on the positive impact that technology has played in her own life, beginning from the time she learned to code at a young age, to the journey of finding her entrepreneurial spirit through starting her own company.
"Bryanne is passionate about the benefits of introducing STEM early on to kids in a creative and engaging way," said Candice Benson, Council board member and chair of the TW|TG Committee. "While we all know that technology can play a key role in the learning process, it's eye-opening to recognize how important early exposure to key aspects of technology such as coding is to help give kids the jump start they need to master critical thinking later in life."
Unruly Studios, which Leeming founded, is an education technology company that challenges kids from the ages of 6-12 with learning to code physical objects that interact with the world. The company is founded on the belief that introducing children to STEM at an early age has a profound impact on their ability to learn as well as tackle similar challenges in adulthood.
The TechWomen|TechGirls breakfast series is sponsored by TD Bank and Newforma. Tickets for the Power Breakfast are $10 for members of the Council and $20 for not-yet-members, and includes breakfast. Register here. Seating is limited, so individuals are encouraged to register early.