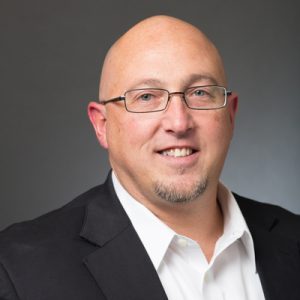 By John Whelan, senior director of recruiting, Alexander Technology Group
There are many options available to anyone interested in technology user groups. With the vibrant, large and continually growing tech ecosystem in New Hampshire, there are options open across the state. This year, we have been focusing our efforts primarily on Manchester and the seacoast.
In 2014, Alexander Technology Group began to see increased client demand for technologists and developers with JavaScript experience. During that time, I connected with one of my clients and closest business partnerships, Meltwater. Meltwater was transitioning a lot of their software development over to a JavaScript tech stack. I met with their software engineering director to talk about the transition to JavaScript and why it was important. One thing we both knew was that local resources with JavaScript experience were in short supply.
As 2014 was winding down, it became clear that the size of the talent pool for JavaScript needed to change. Clients and technologists expressed a lot of interest in this area, but a vehicle was needed to bring the demand and availability together. This gap resulted in the New Hampshire JavaScript User Group. Initial participants on the founders committee included individuals from Alexander Technology Group, Meltwater, Thunderhead and Pegasystems. With our Tech Ecosystem Partners, the New Hampshire High Tech Council and Alpha Loft, we have been able to run monthly meetings at Alpha Loft's Elm Street location until a few months ago when Alpha Loft moved to a smaller space. The user group monthly meetings are now held at Alexander Technology Group's corporate office on Bedford Farms Drive in Bedford.
Since its inception in 2014, the New Hampshire JavaScript User Group (nh.js) has been a monthly meetup for technologists working in and around, or simply interested in, the JavaScript space. The group meets on the second Wednesday of each month. Networking starts at 6:00 pm, and the night's presentation begins at 6:30 pm. The presentations are interactive, with opportunities for questions throughout, as well as after the presentations. Attendance for the gatherings have been between 35 to 40 people. More information about the group can be found by clicking here. Given the success and positive feedback received in 2017, we are very excited to see what 2018 will bring for the New Hampshire JavaScript User Group.
We have also partnered with local, New Hampshire-based technologists and tech leaders to start, grow and revive two other very successful user groups. The first is a systems and network-focused group called the Systems Engineering & Administration Technical User Group (SEATUG). The group is run out of Portsmouth at Great Bay Community College. Gatherings occur the third Wednesday of each month. The format and timing of SEATUG gatherings is similar to that of the New Hampshire JavaScript User Group. The other user group is focused on Microsoft Structured Query Language (MSSQL), and is called the Seacoast SQL Server Users Group. The group meets the fourth Monday of each month, and alternates every other month between Portsmouth and Bedford.
SEATUG was founded approximately 10 years ago by seacoast technologists, Steve Noel and Rob Bergin. SEATUG focuses on systems and networks, and an endless number of related topics. More information on SEATUG can be found here. When it was created, SEATUG was a very well-known user group. After a few years, attendance dwindled, and the group slowed down. After several venue changes and the founders' families expanding, SEATUG went on an indefinite hiatus. About two years ago, there was an internal discussion about reviving SEATUG. We knew of the group's successful past, and we felt there was a void in this space on the Seacoast. Joined by one of my colleagues, I approached Steve Noel about reviving the group and Steve immediately agreed. Since its revival, the group has experienced significant success.
The Seacoast SQL Server Users Group was founded approximately eight years ago by Mike Walsh, a seacoast-based SQL guru and a development manager from Amadeus and Alexander Technology Group. More information on the Seacoast SQL Server Users Group can be found here. Like SEATUG, the Seacoast SQL Server Users Group went on hiatus for a few years after experiencing similar situations. A few years ago, Mike partnered with fellow SQL guru, Jack Corbett, and we rejoined the efforts to stabilize the venue and provide consistent marketing and financial support for the group. The group is now hosted in a local restaurant's function room on the months when the gathering is hosted in Portsmouth, and out of the Alexander Technology Group training room in Bedford on the months when the group is hosted in Bedford.
The tech ecosystem in New Hampshire is vibrant and it continues to grow. This growth necessitates the growth and adoption of new innovations throughout the state and across industries. User groups are essential to this growth, and the success of the user groups we have focused on this year, provide evidence that they are still effective. The success we saw in 2017 contributes to our great excitement for 2018. We look forward to what next year will bring, and we hope you will join us.