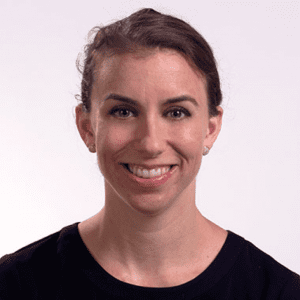 The March TechWomen Power Breakfast is at 7:30- to 9 am on Wednesday, March 9 at Manchester Country Club, 180 South River Road, Bedford. Dulcie Madden, CEO and co-founder of Mimo – a Boston-based company building the first connected nursery that sends real time information to parents' smartphones – will headline the event. Madden will discuss her unique entrepreneurial path, making and embracing mistakes, making gender a non-issue, and what it means to be a hardware company that's also a software company.
"We're always thrilled to hear women entrepreneurs share lessons they have learned as they've turned ideas into thriving businesses," said Michelline Dufort, director of business relations for the Council. "Dulcie Madden has a fascinating story and we look forward to hearing more about her personal journey and what inspired her to start her own company."
Madden received her Bachelor of Science in Biology from Georgetown University and completed the first year of her Masters of Business Administration at the MIT Sloan School of Management. Prior to Sloan, Madden spent four years in India working with the Deshpande Foundation building social entrepreneurship and development programs. In 2011, Madden, along with her team, founded Mimo. The company launched its first product, Mimo Baby Monitor, which sends live breathing, sleeping and body position information to a parent's smartphone and also tracks sleep trends over time. The company recently launched a second product – smart crib sheet that send alerts for inactivity while streaming live audio from the nursery. Since the company's inception just four years ago, Mimo raised $4 million and has grown into a team of 12 in its Boston offices. All manufacturing is done in New England with most of it in Manchester, New Hampshire.
Tickets are $10 for Council members; $20 for not-yet-members. Register online or call 603-935-8951. Seating is limited, so individuals are encouraged to register early.
The TechWomen|TechGirls initiative is sponsored by TD Bank and Newforma. The breakfast is sponsored by Scribe Software.