Building an innovation centric organization to be the breakfast theme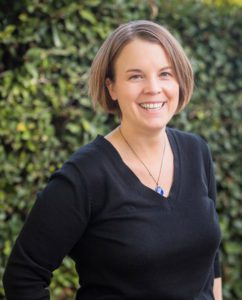 Manchester, NH – The New Hampshire High Tech Council (Council) will host its next TechWomen|TechGirls Power Breakfast on Wednesday, March 8, 2017 from 7:30 to 9 am at the Manchester Country Club, 180 South River Road in Bedford. Tracy Eames, the director of innovation at Emerson Ecologics, which provides professional-grade nutritional supplements to the integrative healthcare community, offering thousands of products from more than 275 of the world's top brands, will headline the event.
Emerson Ecologics, founded in 1980 and based in Manchester, New Hampshire, enables patient health and wellness through an intense commitment to people, community, partners, products and services. Eames' theme, "building an innovation centric organization," will focus on how innovation shapes new customer products and challenges organizations to grapple with expanded markets, new competitors, and transitioning to an agile and adaptable culture. Eames will share her team's journey through the innovation cycle and how they continue to build an innovation centric organization.
"Innovation is a goal set by many organizations but actually building innovation into an organization and then maintaining an innovative culture presents a much greater challenge. We look forward to hearing how Emerson Ecologics is tackling this," said Candice Benson, Council board member and chair of the TW|TG Committee.
Eames has a passion for transformative projects, and has spent her 15-year career launching new brands, building a program management office, and leading organizational change, both domestically and internationally. Her commitment to customer-focused solutions brought her to Emerson Ecologics. With a keen interest in healthcare and business, Eames holds a Master of Public Health from Oregon Health and Science University in Portland, Oregon and an MBA from ESADE Business School in Barcelona.
The TechWomen|TechGirls breakfast series is sponsored by TD Bank and Newforma. The sponsor of the March breakfast is Emerson Ecologics. Tickets for the Power Breakfast are $10 for members of the Council and $20 for not-yet-members, and includes breakfast. Register here or call 603-935-8951. Seating is limited, so individuals are encouraged to register early.