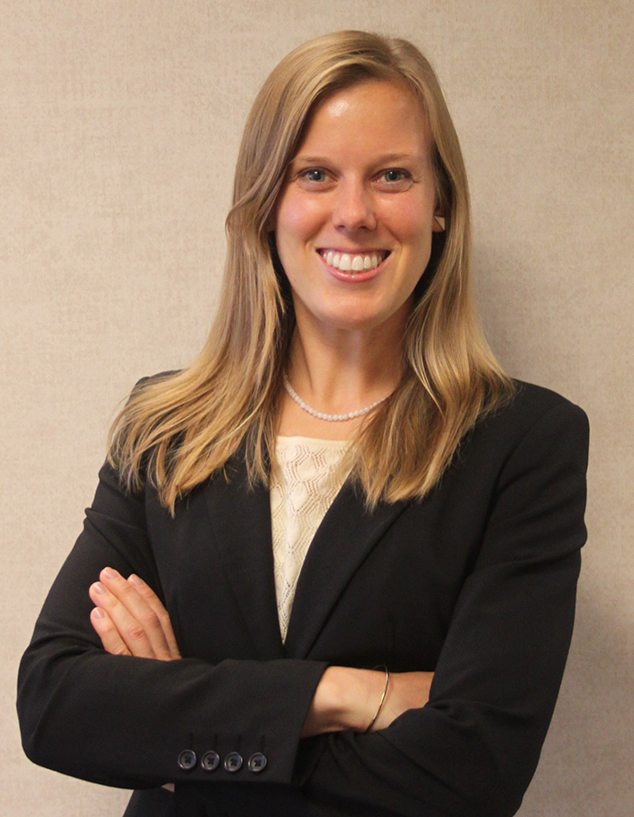 The New Hampshire High Tech Council (Council) has announced the appointment of Emily Bolton to its Board of Directors. Bolton was elected after a voting process that followed the Council's annual member meeting on Thursday, May 31. Bolton will serve a three-year term on the Council's board beginning June 1, 2018.
"We are honored to welcome such an accomplished and experienced professional to the Council board," said Matt Cookson, the Council's executive director. "With each new board member, we usher in a new era for the Council. Each person brings a new perspective, talents and vision to a group of people who help steer the Council forward. Emily's experience and her work with the startup community helps us continue to shed light on the importance of these organizations to New Hampshire's overall and technological communities."
Bolton joined Cook, Little, Rosenblatt & Mason, pllc in 2015 as a corporate attorney and advises clients, including local startups and technology companies, on entity formation, capital raising, mergers and acquisitions, contract matters, trademark and copyright protection, and intellectual property licensing. Prior to Cook, Little, Rosenblatt & Manson, Bolton was with Pierce Atwood in Boston and Wadleigh, Starr, Peters in Manchester.
Bolton earned a BA degree in psychology from the University of New Hampshire and a JD with honors from the University of Connecticut School of Law. She has been an active member of the community, serving on the Board of Directors for the Manchester Young Professionals Network (MYPN) and as its secretary. In the fall of 2017, she led the organization through a merger with the Greater Manchester Chamber of Commerce. Bolton has chaired the MYPN New Hampshire Startup Challenge Committee for the past three years and was a member of the Leadership Greater Manchester class of 2014. She is an active Council member, serving on the Seacoast Committee and Entrepreneur of the Year Committee, as well as volunteering her expertise giving presentations and holding office hours at Alpha Loft.
The Council membership also approved electing three current Council board members to a second board term: Toral Cowieson of the Internet Society, Jeff Amaro of Autodesk and Pete Lachance of Howe, Riley & Howe, PLLC. The current leadership slate was also approved for an additional one-year term, with the addition of Matt Benson of Cook, Little, Rosenblatt & Manson, pllc, who was elected to serve as vice chair of the Council board.