New Hampshire Business Finance Authority Director of Entrepreneurship begins term on Council Board of Directors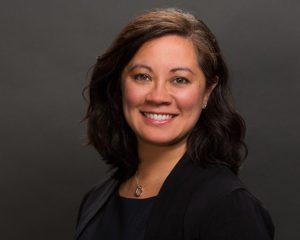 Liz Gray, director of entrepreneurship at the New Hampshire Business Finance Authority (BFA), has joined the New Hampshire High Tech Council (Council) Board of Directors. Gray has volunteered on numerous Council committees, including serving as chair of the Government Affairs Committee, and participating on the Tech Ecosystem Committee and the TechOut Committee.
"Liz's enthusiasm for involvement and go-getter attitude are two of the main reasons we are so thrilled to welcome her to our Board of Directors," said Council Executive Director, Matt Cookson. "With her engagement in the start-up community and experience in government affairs and public service, she brings an important perspective to the organization."
In her current role with the BFA, Gray leads the Live Free and Start initiative. Gray draws on her experience in public policy and project management to drive Live Free and Start's agenda and work to make New Hampshire an even better place for innovation-based businesses to start, connect and succeed.
Gray's experience in public service and government affairs began with her collegiate studies in International Affairs and Environmental Conservation at the University of New Hampshire where she also received a Master of Public Administration. She has worked for numerous administrations, including that of former Governor, Jeanne Shaheen, and former Governor, John Lynch. She has worked as a legislative aide in the New Hampshire State Senate, as a policy advisor and as business services manager for the State of New Hampshire Division of Economic Development, before filling the role of director of entrepreneurship for the New Hampshire Business Finance Authority for the last three years.