Event Categories
Have an event to suggest? Let us know.
Click To Filter or View All Events
Want these events automatically pulled into your own personal calendar?
Copy this link and import to your calendar of choice.
https://nhtechalliance.org/calendar/?ical=1

Hiring and Job Hunting in the Virtual World
February 9 @ 7:30 am

-

9:00 am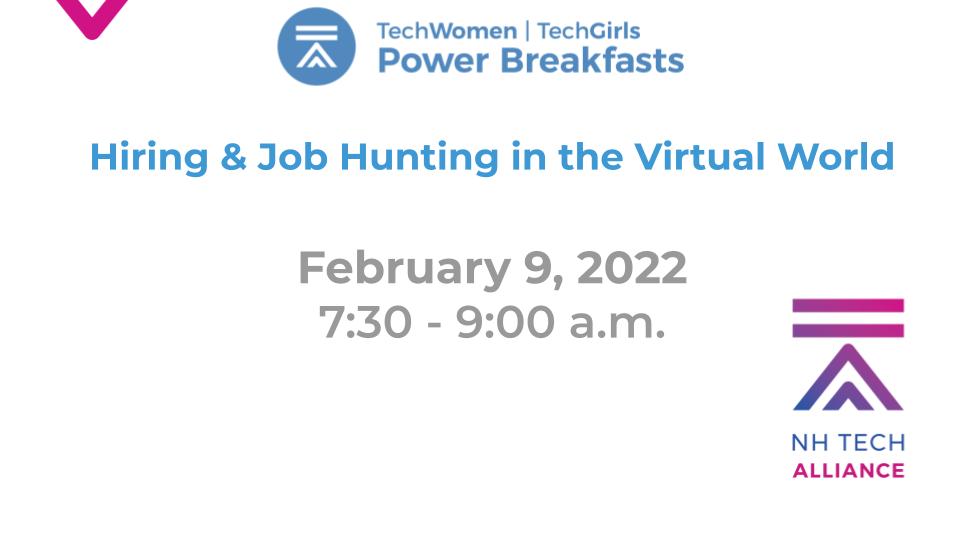 Job Hunting In Today's Remote World
Nearly two years ago the business world made a major transition & more companies than ever have decided to embrace the remote workforce. But how do you find good opportunities, prepare for them, and negotiate salary all through a computer screen? Join us on Wednesday, to hear from Shannon Herrmann, Sr. Recruiting Manager for Alexander Technology Group, and Michelle Keefe, Vice President of Human Resources for Single Digits. These two speakers will share their industry experience in how to best prepare your digital presence, research unfamiliar companies, and sharpen your interview skills to land your next role.