Event Categories
Have an event to suggest? Let us know.
Click To Filter or View All Events
Want these events automatically pulled into your own personal calendar?
Copy this link and import to your calendar of choice.
https://nhtechalliance.org/calendar/?ical=1

NH UXPA February Meeting – Building an Environment That Fosters Innovation
February 22, 2022 @ 6:30 pm

-

8:00 pm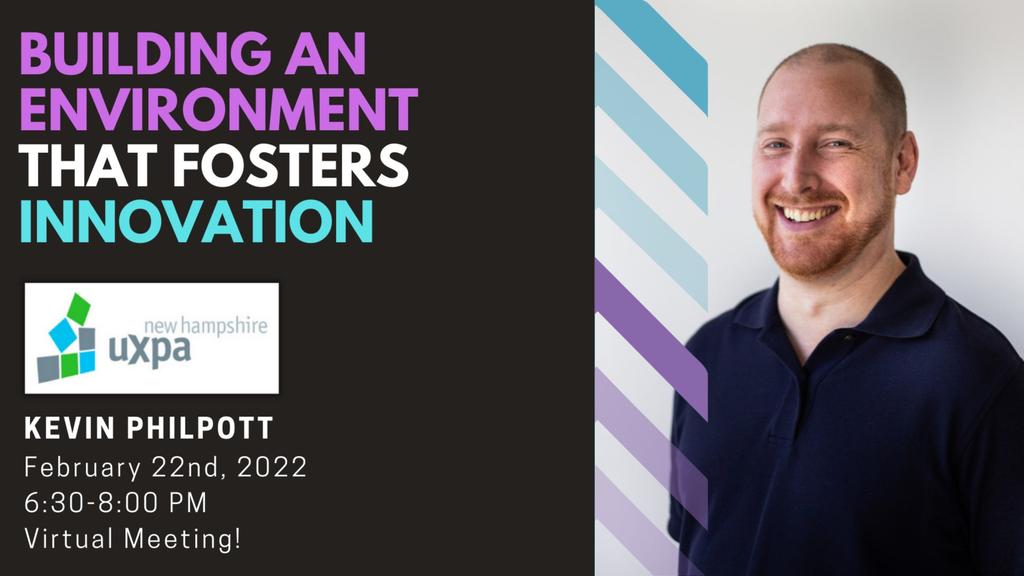 As a UX professional you are optimally positioned to promote innovation in your organization. And in many cases, if you don't help build a conducive environment, nobody will!
In this talk, we'll cover what types of business environments are suited to encouraging innovation. We'll discuss how you can increase your chances of generating innovative initiatives through multi-disciplinary teams, experimentation, rewards, and staying close to the customer. We'll also talk about how organizations benefit from having a long-term view of the business, facilitating autonomy, and leading with a bias towards action. Finally, we'll learn why it is so important to set up systems that can collect new ideas from anywhere, and why companies like Amazon, Coca-Cola, and Netflix are institutionalizing permission to fail.
While there is no silver bullet to create a truly innovative company, the information in this talk will maximize your chances of getting your business closer to that goal.
Speaker: Kevin Philpott
Head of Product Design at Pie Insurance
Kevin is Head of Product Design at the fastest growing Commercial Insurtech in the US. He has been responsible for delivering industry-leading experiences used by GEICO, IBM, Quicken Loans, credit karma, and ADP. His research has been cited by NIH, PwC, IEEE, OECD, the European Commission, and ACM. He was recently appointed as an Advisor to the George Washington University Customer Experience Program.
👉 YOU MUST REGISTER THROUGH EVENTBRITE TO RECEIVE THE ZOOM LINK FOR THE MEETING: https://www.eventbrite.com/e/building-an-environment-that-fosters-innovation-tickets-257309849687?aff=meetup