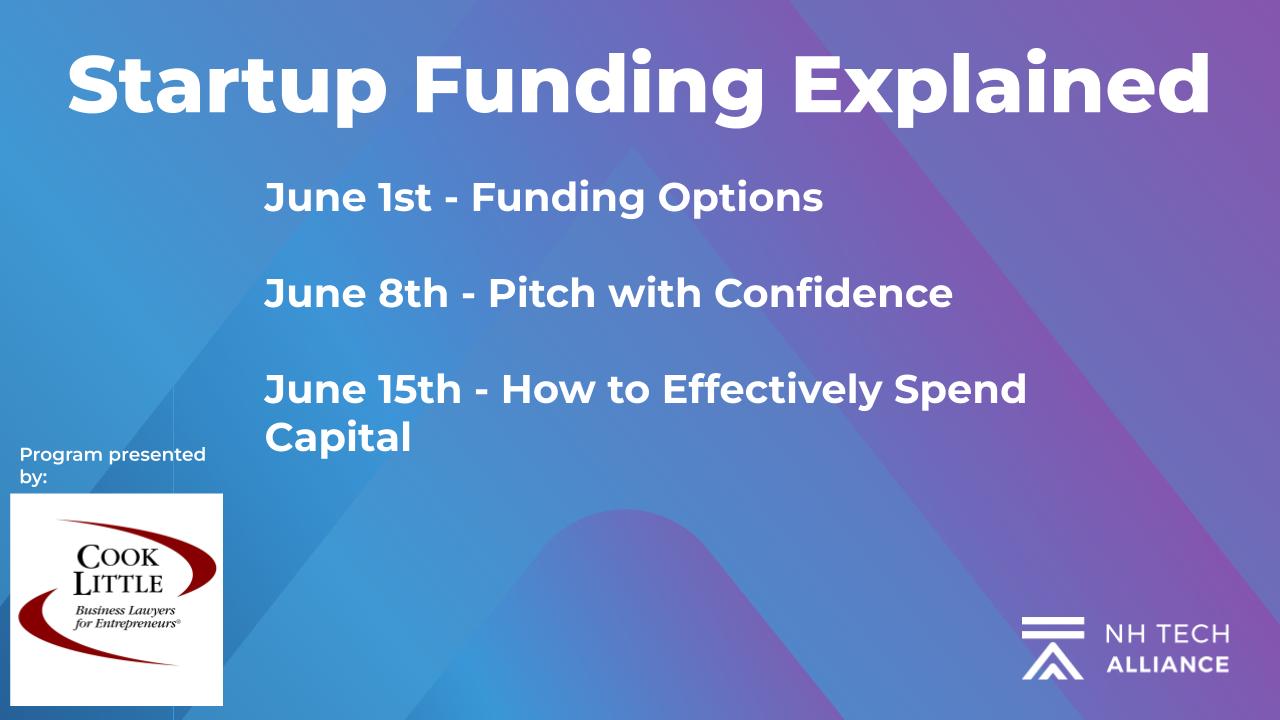 This three-part webinar series will dive into the types of funding available to startups, how to prepare a pitch and the different ways to use funding once you have it
You Got Funding! Now What? How to effectively spend your capital
Congratulations, you secured funding! The next step is to figure out the best way to use it. Hear from seasoned entrepreneurs about how they utilized the funding they received to grow and scale their business.
Check out the NH Tech Alliance's YouTube Channel for recordings from the first two webinars.
This webinar series will be moderated by Matt Benson and Emily Penaskovic, Corporate Attorney's at Cook Little.
Presenting Sponsor: