Written by: Kyle York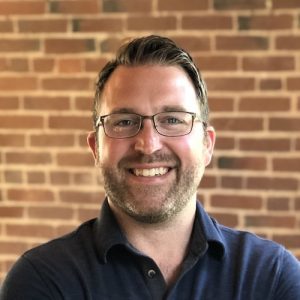 As co-founder, CEO and managing partner at strategic growth firm York IE, I get exposed to thousands of tech companies every year, from early-stage startups to established, scaling businesses. We work with companies of all sizes, but it's not a one-size-fits-all approach.
Your growth strategy depends on three important factors:
Your long-term goals

The type of company you're trying to build

Your business alignment
Your Long-Term Goals
This is the most important part of creating your growth strategy. Where do you see your company in three to five years? Answer that question and then work backwards from there.
If you want to have a certain amount of revenue or a specific number of customers, for example, what does every area of your company need to do today, tomorrow, next week, next month, etc. to achieve that?
The Type of Company You're Trying to Build
Most of the businesses that come into York IE's orbit fall into one of three buckets:
Solid, niche companies: They have a good product and business model, but the market just isn't there for them to become a large company that could attract venture capital funding.

All-aspirational companies: They have a grand vision to tackle a giant market, but the strategy and execution just isn't there.

Solid, aspirational companies: They have a big vision and a large market opportunity, plus the product and business model to back it up.
The growth strategies for these types of companies are going to be wildly different. Take a long, hard look in the mirror and ask yourself which bucket your company falls into. If you don't nail this answer, you will set your business off on the wrong course.
Your Business Alignment
Your growth strategy shouldn't fall at finance's feet or be the sole responsibility of your sales team. It takes alignment across your entire company to develop and implement a successful strategy.
Make sure to include:
Financial planning and analysis: Don't let the finer points of running a business go astray. Things like financial models, KPI reviews and fundraising planning are crucial to your growth.
Product strategy and development: Are you building a product that meets a proven market need? Iterate on that.
Go-to-market: Make a plan for creating and scaling an effective demand generation approach and sales organization with buyer-centric processes to generate predictable revenue growth.
Brand: What does your company want to be known for? Are you conveying that consistently and effectively to your market so you can build an envious funnel?
Your growth strategy should be evident throughout your company, from your corporate overview deck to your financial model to your team's day-to-day processes and tasks.