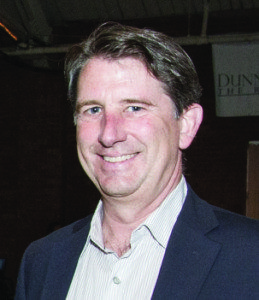 By: Matt Cookson
Okay, it's finally happening. National stories about New Hampshire as a great place to work are being placed, read, liked and forwarded. On November 4, the Wall Street Journal called out four cities that they described as "the new silicon cities." Manchester was included with Birmingham, Alabama, Eugene, Oregon, and Richmond, Virginia. Pretty good company for an old mill town!
Then on November 7, NH's Commissioner of the Department of Resources and Economic Development was interviewed by Bloomberg and called out New Hampshire's high tech scene and the low tax benefits of working in New Hampshire. He was quoted as saying "the historical Manchester mill yards were home to some of the first textile mills, which all closed through the 50s, 60s, and 70s. But we've been able to redevelop, and now these are hubs for innovation and high-tech companies who are growing organically and moving to New Hampshire for the high quality of life and unique tax structure."
The Wall Street Journal piece was unique because it appeared in their "Mansion" section and included cost of housing comparisons that are substantially lower than major tech hubs such as Silicon Valley and greater Boston. The piece was receiving likes on social media more than a week after it ran, giving it extra life and exposure.
Two stories like this just days apart is great visibility for New Hampshire. With just under 3,000 tech jobs sitting unfilled each month, we need a three-pronged strategy to fill these and other great jobs in the state. Those prongs are retain, retrain and attract.
The attraction value proposition is easier when talking about luring employees to the Granite State. No personal income tax or sales tax keeps more money in the wallet. Access to greater Boston, the seacoast and beautiful natural resources that include pristine lakes and the White Mountains is another draw. While housing can be a little more challenging, compare our costs to Silicon Valley, New York or greater Boston and it is a deal. Finally, add in those 3,000 vacancies on the tech side with average pay around $100,000 and you have an impressive value proposition.
At the NH High Tech Council's recent Power Forum with the candidates for US Senate and NH Governor, we asked the question of what each one would do to address this workforce gap and need. Our governor-elect, Chris Sununu, answered it by saying that he is a marketer and will go where he needs to go to bring the message of the NH value proposition to those who may be willing to make the move. That's a good first step, but it should be tied into a more complete marketing plan.
At the Greater Manchester Economic Development and Infrastructure conference on November 10, I was on a panel on workforce development and we were asked what we would do as governor on day one to address the workforce concerns. My reply was to appoint a workforce czar that would be a high level individual to lead the charge on aligning our workforce efforts and leading a social media marketing campaign to bring these skilled workers to New Hampshire.
There is a small public relations effort underway now to bring national attention to what we offer and some of these recent media hits are a result of that effort. We owe it to our employers to help them attract the talent to grow their companies and support the economy of New Hampshire. This will require an investment, but the timing is right and there is momentum. As the Governor and State Legislature convene in the months ahead to craft the two-year state budget, let's make sure this issue is on the table.