We sat down with Adam Coughlin, Chief Marketing Officer at York IE and a board member here at the New Hampshire Tech Alliance, for his insights on what he wished he'd known when entering the tech space, and his involvement in the New Hampshire tech ecosystem.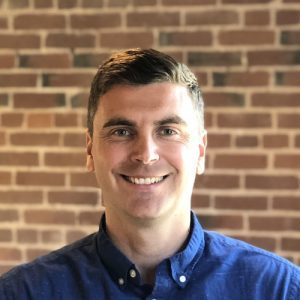 Tell us a bit about the work you're doing at York IE. 
We're focused on helping tech companies grow by helping them through investment and/or advisory services. On the services side, we help companies with product development and strategy, marketing and communications, Revops and Go-To-Market, and business growth strategy. Although we work mostly with B2B SaaS companies, we work with all different stages of companies across a variety of verticals and industries. 
What is one piece of information you know now that you wish you had known when you started your career?
I never realized how important your network is. That is the number one piece of advice I would give any young person. Build and cultivate your network because those are the people who will get you your next job or be your first customers. Working on this early when you don't need to leverage it will make your network even more powerful in the future.
What is your favorite part of being a member of the New Hampshire Tech Alliance and why would you recommend it to others?
Working in tech, particularly at startups, can be a crazy journey. I love being part of the Tech Alliance because it gives me access to people who are going through similar experiences. Sharing ideas, solving problems and, yes, even reminding myself I am not the only crazy one is incredibly valuable to me.
What do you like to do in your free time away from your career and the NHTA?
I have three children, ages 9, 7, and 4, so I have no free time (haha). But I love spending what I have with them and, in a quiet moment, reading a good book! 
Which entrepreneur or member of your industry do you admire and why? 
I admire the entrepreneurs who you don't always see on the cover of magazines. They may not be as famous as Elon Musk or Jack Dorsey. But I am a fan of entrepreneurs who build their companies, their way – those who build strong businesses that give them options and allow them to live a healthy, happy, and meaningful life. These are not always the most praised or well-known entrepreneurs but they're the ones I admire the most!
To learn more about the New Hampshire Tech Alliance, connect with Adam or sign up for our weekly newsletter.