This week's Member Monday is with DEI Directive. DEI Directive is a game-changing Diversity, Equity, and Inclusion (DEI) technology firm that provides a comprehensive DEI Intelligence Platform.
Human Resource and DEI professionals can now have real-time access to DEI data, taking the guesswork out of the equation. With their data-driven platform, organizations can easily monitor, track, and measure the outcomes of their DEI initiatives and make informed decisions about their DEI strategies.
The DEI Directive platform empowers organizations to achieve sustainable and impactful change that lasts while making the DEI management process more efficient and effective.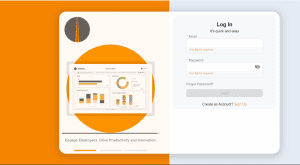 How were you introduced to the NH Tech Alliance and what made you decide to become a part of New Hampshire's tech ecosystem?
As a company, joining the NH Tech Alliance demonstrates our commitment to supporting a diverse, equitable, and inclusive tech community in New Hampshire. By becoming a member, we can access valuable resources and networking opportunities to help us grow and develop as a company. Additionally, we can contribute to shaping public policy and advancing initiatives that promote diversity and inclusion in the tech industry.
A vibrant tech ecosystem requires the participation and contributions of people from all backgrounds and experiences. Through our membership in the NH Tech Alliance, we can connect with like-minded individuals and organizations who share our commitment to advancing diversity, equity, and inclusion in the tech community. We are proud to be a part of this organization and look forward to working together to create a more inclusive and equitable future for all.
What are some recent accomplishments or milestones for your company?
We recently announced our partnership with the UNH Center for Business Analytics. The partnership between UNH and DEI Directive aims to demystify data's critical role in driving real DEI impact. It will make DEI data more accessible, enhancing an organization's ability to effectively move toward their DEI goals. Through this effort, DEI Directive can further their mission to provide organizations access to real-time and comprehensive DEI data to make quicker and better decisions, leading to real and measurable impact. By leveraging the power of DEI analytics, companies will be able to drive employee engagement, and productivity, accelerating innovation and competitive advantage.
By partnering with UNH Center for Business Analytics, DEI Directive will have access to cutting-edge research, academic resources, and student consultants who can help them expand their access to critical DEI data, which will be used to enhance their existing DEI intelligence platform, enabling them to provide their clients with more comprehensive data to improve their DEI strategies.
What new and exciting things do you have planned?  
We are in the early adopters stage and we excited to work with NH businesses that are ready to take their DEI initiatives to the next level by leveraging technology, data & analytics.
Contact