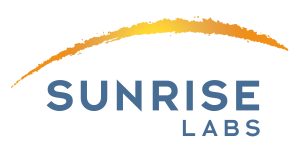 This week's Member Monday features Sunrise Labs. Sunrise Labs brings their "best-in-class" medical device design and engineering expertise for all stages of product development. Employing optimized ISO-13485:2016 certified work processes, Sunrise develops life-changing medical and wellness devices such as complex electro-mechanical, connected health, and life science instrumentation. Their client success demonstrates their strength in software, electronics, systems, mechanical, optical engineering, fluidics, and user-centered design. 
Located in Bedford NH, Sunrise employs over 90 in-house dedicated employees in a high-performance culture. To learn more about Sunrise Labs, Inc. please visit their website at www.sunriselabs.com and check out the interview below. 
Every week, we will be spotlighting members of NHTA to bring awareness to the entrepreneurs, businesses, and innovators of New Hampshire's expansive tech community. Be on the lookout every Monday for an opportunity to learn more about the exceptional members of the Alliance.
Why was NH chosen as the home of your company/branch? What do you love about New Hampshire?
As a kid, Sunrise's founder and Chairman of the Board, Drew Sunstein spent his summers sailing the lakes and ocean of NH and hiked to many of the mountain peaks. He just knew that this is where he wanted to live, with nature all around, not cement. "For my business, I saw opportunities for affordable housing, affordable commercial space, access to excellent universities, access to high tech companies, and being surrounded with a high tech workforce. So NH was the obvious choice! For an active healthy lifestyle, we have it all – lakes, mountains, forests, and the seacoast. We can do the work we love, designing products for healthier lives, living in a place for healthier lives.", says Drew. 
What are some recent accomplishments or milestones of your company?
We were awarded first place in the 2021 NH Best Companies To Work For by Business NH Magazine. Read the full press release. Over the past three years, Sunrise has moved up the ranks from third place to first place. The awards are testimony to our great company culture and our commitment to quality, integrity, and continuous improvement. We are proud of providing employees a great workplace culture and exciting, meaningful work. Designing and developing medical devices is not only interesting and fun, we're helping to save and improve patient lives!
Despite the evolving challenges from the COVID-19 virus, we are busier than ever and hiring! We expect our revenues to grow more than 20% this year over last and we are proud to be working on medical products that are addressing COVID-related health issues.
What new and exciting things do you have planned? 
In an effort to continue improving Sunrise's processes and competitiveness, the company is compiling a list of industry trends and Sunrise's strengths that we can leverage into new opportunities. This list represents one input to our strategic planning. The President reached out to all employees and asked them to share any trends that they feel will or should impact our business. Mastermind planning sessions were held to address and refine our processes and tools. 
Sunrise uses Objectives and Key Results (OKRs) to align and drive improvements to Sunrise processes. OKRs help us move toward our vision by concentrating on the right things to best grow our capabilities, increase our positive impact, and provide better transparency.  This year our theme is "Accelerate our Impact" and our OKRs address developing deeper relationships with our clients and better establishing and showcasing our Sunrise System of product development and client engagement processes. We've continued to expand our service offerings by bringing on a User-Centered Design Team and a Senior Clinical / Regulatory Advisor to better serve our client needs. 
Tell us a fun fact about the company.
We feel that our company culture is our competitive advantage in recruiting and retaining top talent. A few cornerstones to our culture include listening with an assumption of positive intent, employee recognition and development, and the fun things that we do together!
At our monthly company-wide meetings, financial performance is shared and our current and finished projects are discussed. All new employees, promotions, birthdays, and years of service are recognized and celebrated as well as recipients of Peer Recognition Program awards.  Being recognized and thanked at company meetings demonstrates that employees are valued and respected by both management and their peers. Based on the feedback received from our clients or the team's program managers, employees receive verbal recognition and are shown gratitude for their contributions to the projects. Our Peer Recognition Program provides empowerment for co-workers to express appreciation and value for one another. Employee appreciation is in the form of a personal thank you note with a $50 gift card.
Another important fact to share is the importance of investing in our people through the Employee Development program. It is critical to our success. The markets that we serve are dynamically changing, requiring new innovations to solve difficult challenges. Sunrise encourages engineers to take courses, share their skills with others, and to experiment with different approaches. Our culture of trust enables our engineers to stretch themselves and to take risks, which is part of designing new things. Failure is an important learning tool. 
The most fun thing to share about Sunrise is the FUN stuff that we do to celebrate our success or to share the things that we love. We recently sponsored a group who participated in a SOLO Wilderness First Aid Course at AMC's Highland Center and a gravel biking team that rode in the Rose Mountain Rumble to benefit the Piscataquog Land Conservancy. Friday cookouts on the patio at noontime and mountain bike rides after work are a regular occurrence. Company parties have included hiring bands, a climbing wall, a mystery dinner, and a virtual Italian Cooking class with Celebrity Chef Michele have brought employees together to celebrate Sunrise's success!
Sunrise President, Eric Soederberg feels that we have a corporate responsibility to support the ecosystems and it's part of Sunrise's culture to empathize with those in need and to take steps to address climate change. "We are so fortunate to be in a position to be able to help mitigate or solve these crises," says Eric Soederberg.
To address the environment, Sunrise installed solar panels on the building and six car charging stations were installed at the entrance. Sunrise offered employees monetary incentives to purchase electric cars. In addition, we support non-governmental organizations to affect the federal policy changes desperately needed for our climate. NH Businesses for Social Responsibility, NH Audubon, and Piscataquog Land Conservancy are a few of the organizations that we support.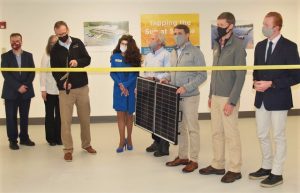 To help in addressing anxiety in our young people, we introduced and financed 100% of the teacher training needed to bring iHeart Principles from London UK to Bedford NH's public school system. This was the first iHeart program in the US and hopefully leads to many more. We support the United Way, New Horizons, and sponsored a student of color to intern at SEE Science Center; which supports our mission to introduce minority students to the engineering world. We also supported NH Business for Social Responsibility's programming of Workplace Racial Equity Learning Challenge which was very well attended by companies in NH and beyond. 
We are so fortunate to live and work in a State where the mountains and ocean are so accessible for recreation, health, and wellbeing, while the Boston marketplace is just an hour away. In addition, we are working on projects that are changing the quality of life for so many people! We have the best of all worlds right here in NH!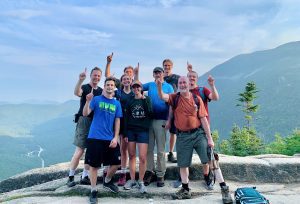 Visit our Careers Page to explore opportunities to join the Sunrise Team! 
Stay up-to-date on Sunrise Labs latest events and thought leadership: 
LinkedIn: https://www.linkedin.com/company/sunriselabsinc/
Twitter: https://twitter.com/SunriseLabsInc
YouTube: https://www.youtube.com/channel/UCh51pwu6aLFyKPLYO4QI3aw
Facebook: https://www.facebook.com/SunriseLabsInc/