This week's Member Monday features Market Street Talent, an IT-focused staffing firm founded in 2008 by Jennifer Gray and based in Portsmouth, NH. What sets this firm apart from other staffing agencies? Market Street Talent consults with its clients to gain a true understanding of their culture and expectations in order to provide them with high-level, talented candidates to fulfill their staffing needs.
Their mantra #bettertogether represents their dedication to building and maintaining a symbiotic relationship between the firm, their clients, and their candidates. The firm explains, "The truth is each of us are dependent upon one another and collectively we create a vibrant staffing lifecycle. Employers can maximize their talent pool by working with talent firms such as Market Street Talent. Candidates can focus on their day-to-day activities, while their staffing partner identifies the next career opportunity. And Market Street Talent is dependent upon a community of talented professionals and exceptional clients."
Interested in learning more about Market Street Talent? Visit their website HERE and check out the interview below.
Every week, we will be spotlighting members of NHTA to bring awareness to the entrepreneurs, businesses, and innovators of New Hampshire's expansive tech community. Be on the lookout every Monday for an opportunity to learn more about the exceptional members of the Alliance.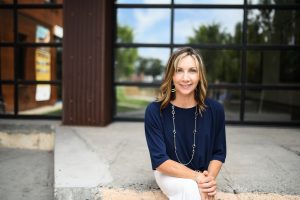 Why was NH chosen as the home of your company/branch? What do you love about New Hampshire? 
Market Street Talent is based in Portsmouth, NH because our founder, Jennifer Gray, calls this area home! By working primarily in our own backyard – here on the Seacoast and from Greater Boston to Portland – we bring a depth of knowledge of the local IT industry to the table in service of our Candidates and Clients. There is a strong, vibrant tech community in NH and we love being a part of it.
What are some recent accomplishments or milestones of your company? 
This summer, we are celebrating 13 years in business! We have been fortunate to continue to grow our company despite the challenges of the past year and a half – something we don't take for granted. Our team has also pulled together to volunteer with Gather and The Clipper Foundation in 2020-2021. Both organizations are doing critical work in support of our local Seacoast community, especially during these uncertain times.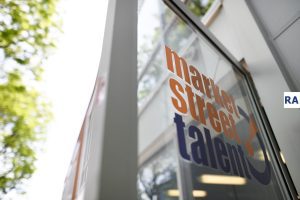 What new and exciting things do you have planned? Or tell us a fun fact about the company.
We are holding our 8th annual Women in Technology conference on Thursday, October 14! The mission of the Women in Technology event series is to highlight the need for diversity, equity, and inclusion within the tech space. What began as an annual gathering has expanded to include seasonal "fireside chats" with panelists who speak to issues of the moment – most recently, the COVID-19 pandemic and its disproportionate impact on women's work-life balance. The fall conference is our flagship event, and we are looking forward to what's on deck this year.
Stay connected on social media: 
LinkedIn: https://www.linkedin.com/company/market-street-talent-inc-/
Twitter: https://twitter.com/MarketSt_Talent