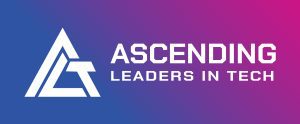 Presented by:

Manchester, NH, June 22, 2023 – The NH Tech Alliance is proud to announce the inaugural cohort for the Ascending Leaders in Tech Program. Ascending Leaders in Tech is an interactive, hands-on program designed for technical professionals to grow their leadership skills and is presented by Big Network.
This cohort will participate in six class days and learn about a variety of topics including relationship building, finance, mental resilience, executive presence and leadership impact.
The cohort represents tech professionals who work locally and remote. They are seasoned executives as well as up and coming leaders. The cohort will have the opportunity to work with nearly 20 advisors and facilitators to improve their leadership skills and provide a lasting contribution to the state of New Hampshire.
"The inaugural class of our Ascending Leaders in Tech program showcases an incredible pool of talent, representing the bright future of technology in New Hampshire. We are excited to witness their growth and the impact they will undoubtedly make on our thriving technology landscape," said Julie Demers, NH Tech Alliance's Executive Director. 
The participants are:
Matthew Morley, Principal/Owner, url2png
Sean Jellison, Senior Director – Sales and Business Development, Marcum Technology, LLC
Carson Taylor, Product Strategy – Gaming, Samsung Electronics America 
Andrew Ryder, current student, former Head of Technology
Kevin Lawrence, Operations and Business Development
Diana Bourns, President, Ascendle
Dale Ohsberg, VP of IT & Facilities, Marco Rubber
Scott Lagios, President & COO, Morgan Records Management
Samuel Williams, Principal Data Engineer, Idexx Laboratories
Pau-Ling Low, Software Engineering Team Lead, EMRLD
Michael Franzino, Senior Staff Product Line Management, Warfighter Systems Elbit Systems of America
Del Pierson, Product Line Manager, XMA Corporation
Joshua Gomez, Director, Information Security Operations, Southern New Hampshire University
Zack Mattor, Director of Engineering, Minim
Andrew Curioso, Co-Founder, Lead Solutions Architect, CEO, Curioso Industries LLC.
Robert Gibson, President and COO, ConStrata Consulting 
Craig Taylor, CEO and Co-Founder, CyberHoot
Erin Martin, Reliability Engineering Manager, Hypertherm
About the New Hampshire Tech Alliance
The New Hampshire Tech Alliance is a statewide technology association supporting companies at every stage of growth and development from startups to established leaders in the global economy. The Alliance is committed to nurturing a vibrant tech ecosystem by building partnerships, enhancing knowledge and shaping public policy. For more information, or to learn about sponsorship opportunities, please visit nhtechalliance.org, email info@nhtechalliance.org or connect via Twitter, Facebook or LinkedIn. 
###