Bob Burke, Jason Cartwright and Robert Wilkins to advise Emerson Ecologics at popular business event in Manchester
Manchester, New Hampshire – On February 15, local company Emerson Ecologics will share its company story and challenges with a group of hand-selected experts (and a live audience) in hopes of gaining valuable feedback and advice. That's the format of the NH High Tech Council's (Council) Entrepreneur Forum series, and event organizers are excited to share the names of the accomplished professionals who've been tapped to lend their experience.
"We look forward to hearing the advice and feedback our Entrepreneur Forum panelists will be offering to our presenting company, Emerson Ecologics," said Matt Cookson, executive director of the Council. "The panelists bring a broad range of experience and it's always compelling to hear the perspectives and expertise they bring to the business challenges an entrepreneur is facing."
Advising Emerson Ecologics, a Manchester-based company that provides professional-grade nutritional supplements to the integrative healthcare community, are Bob Burke, principal of National Products Consulting; Jason Cartwright, CEO of Tender Corporation; and Robert Wilkins, CEO and founder of MyVBO.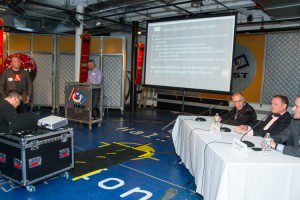 The Entrepreneur Forum series, geared toward the Granite State's entrepreneurial and business community, focuses on an opportunity or challenge faced by an organization that is shared with similar companies in their space and business cycle. The global business issue to be discussed will be "changing a business model from focusing on medical professionals to the actual consumers using the products in a world of rapidly-evolving healthcare."
Bob Burke, owner and principal of National Products Consulting, has served as a consultant since 1998 helping to bring natural, organic and specialty products to market across most classes of trade. This includes work in strategic planning, growth strategies, writing sales, marketing and business plans, budgeting, pricing, building distribution, broker selection and management, organizational development, strategic options, financing, branding, trade spending management and assistance around M&A, due diligence and venture strategy groups. Prior to consulting, Burke was with Stonyfield Farm Yogurt for 11 years as vice president, sales and corporate development and vice president, marketing and sales. He has held marketing positions with Colombo, Inc. and Sperry Top-Sider. Bob received an MBA from Babson College. He currently serves as an outside director for EcoFish, American Halal, Orgain, Thirsty Ventures, and King Arthur Flour and serves on multiple advisory boards.
Jason Cartwright, CEO of Tender Corporation, has led his company to double-digit growth for the past 17 years through the introduction of quality branded consumer products such as After Bite, Natrapel, Adventure Medical Kits, Survive Outdoors Longer, and many other brands with a focus on products that help consumers enjoy an active lifestyle. His leadership has helped the company navigate the retail industry in the United States, Canada, as well as distribution to over forty countries around the world, while keeping a strong focus on providing innovative, high quality first aid and preparedness products for work, home and other uses.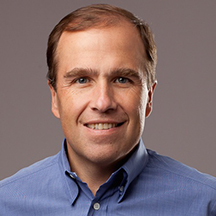 Robert Wilkins, CEO and founder of MyVBO is an executive entrepreneur in emerging technology with more than 29 years of experience in marketing and selling products to businesses. Prior to launching Ziftr and myVBO, he spent eleven years as president and executive vice president of PC Connection, a Fortune 1000 reseller of high tech equipment. He's founded more than nine companies in the technology, computer reseller and gaming industries. Two companies, Zones Inc. and Mac's Place, grew to be significant players in the PC direct marketing industry prior to being sold. He serves on multiple boards for technology and medical device companies.
Entrepreneur Forum will be held from 5:30 to 7:30 pm Wednesday, February 15 at FIRST Place, 200 Bedford Street in Manchester. Tickets are $15 for Council members, $30 for non-members and $10 for students. Get tickets here; a limited number of tickets will be available at the door. The evening kicks off with networking, heavy hors d'oeuvres and a cash bar.
To learn more about Emerson Ecologics, check out the presenter announcement on our blog.
Entrepreneur Forum is sponsored by: Autodesk; Cook Little Rosenblatt & Manson; Dyn; Entrepreneurs Foundation of New Hampshire; Howe, Riley & Howe; NH Business Review and TD Bank.