Entrepreneur of the Year 
Celebrating NH's game-changing leaders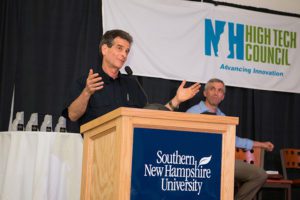 Thirty-two years ago, a young inventor named Dean Kamen was honored as the first recipient of the NH Tech Alliance's new Entrepreneur of the Year (EOY) award. That was 1988, when fax machines and music CD's were going mainstream. Fast forward to 2019, and while the work of Dean Kamen is as relevant as ever, so much technological innovation has occurred and altered how we live, work, play and interact.
EOY is a celebratory annual event where attendees network, learn more about promising companies who demonstrate their next big idea, hear tales from successful entrepreneurs and then celebrate the individual(s) recognized as this year's outstanding entrepreneur. The 2019 event celebrated Eric Soederberg of Sunrise Labs.
Applications
Apply Now Applications due by October 31st.
In 2020 we are celebrating the 32nd anniversary of our EOY awards event. The application period is open and we are once again looking for those entrepreneurs in New Hampshire who have developed technologies that have made significant contributions toward advancing technology within their business and in the state of New Hampshire. Applications will be requested through universities, corporations, attorneys, bankers, venture capitalists and entrepreneurs.
Eligibility
In order to meet eligibility, nominees must be a founder, owner or manager of a New Hampshire-based business who successfully organized, developed or managed a technology-based concept into a viable product or service. An application can also be submitted for two or more people (e.g., co-founders of a company).
The business may be a sole proprietorship, partnership, limited liability company, or corporation, or a subsidiary or division thereof, based in NH.
To meet the high technology requirement of the competition, the Applicant's business must develop, manufacture or distribute a commercially successful technology-based product or service. To be eligible to receive an award, the Applicant must be an owner/manager who is primarily responsible for the recent performance of the company and an active member of top management.
The Applicant's company must be at least two years old. If the company is publicly held, the Applicant must be an active member of top management.
Factors considered in judging are around risk, innovation, growth, competition, profitability and employment.
The Process
A talented team of judges that often includes past winners carefully reviews and interviews nominees. Finalists are selected and a winner(s) is announced and celebrated at the annual EOY event.
Attend The Event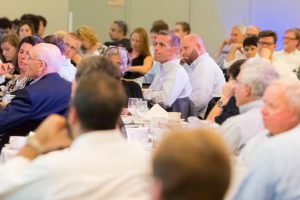 This flagship is event is one to mark your calendars for. It attracts 250-300 influential leaders of tech-based companies from across the region and is one of the top networking events for those working in or interested in NH's technology sector. The 2020 EOY event date has not yet been posted.
The Awards Program promotes high tech business development and honors New Hampshire's leading technology entrepreneurs by calling attention to their success, and encouraging the formation of the next generation of technology ventures.
Why Be Part Of EOY?
The NH Tech Alliance is helping drive our economy forward, creating good jobs and laying the foundation for innovative economic growth.
Don't miss out. Represent your company by becoming a sponsor.
Read on about all past EOY winners.
"Over the years, the Alliance has recognized over 70 New Hampshire entrepreneurs for demonstrating leadership, ingenuity and innovation through EOY. These individuals have grown billion dollar companies, created jobs for tens of thousands of people, and helped the New Hampshire economy continue to be one of the strongest in the nation," said Matt Cookson, the Alliance's executive director.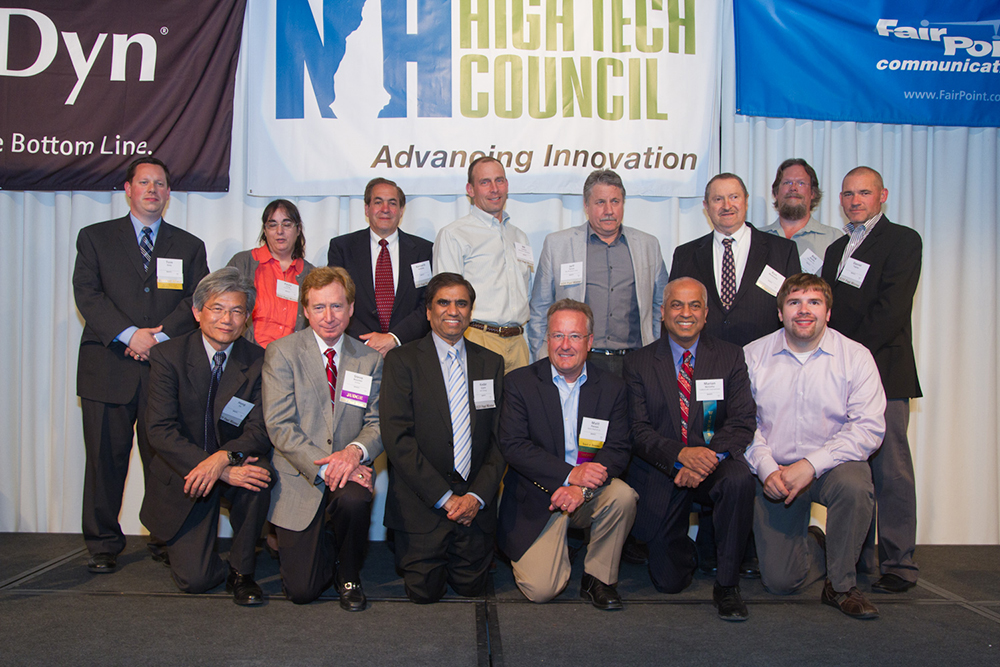 Thank you to our generous sponsors