Jay Jacobs of RAPID Named 2017 Entrepreneur of the Year
Jay Jacobs, CEO and founder of quick-turn prototype parts manufacturer RAPID, was named the 2017 Entrepreneur of the Year at the Alliance's annual celebration on June 14. What began as a sheet metal operation in 2001 evolved into one of the world's largest and most efficient prototype manufacturers that now employs more than 325 people in 140,000 square feet of manufacturing space with operations running 24/7.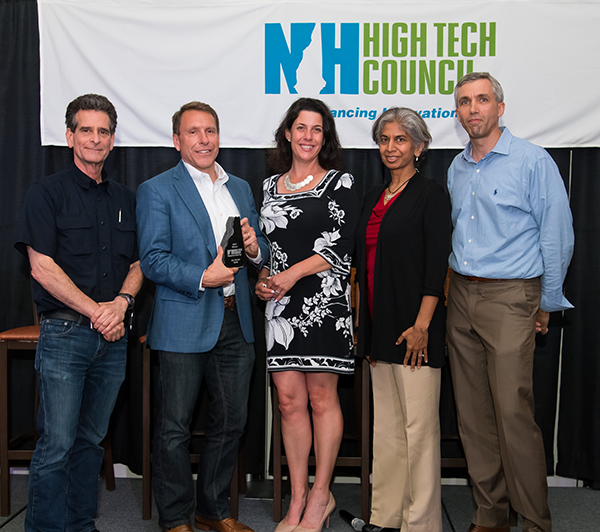 "I'm honored and humbled to win this award," said Jacobs, who received the award from technology entrepreneur legend Dean Kamen. "We are part of the NH entrepreneurial ecosystem and this is a great celebration for entrepreneurs tonight. I'm proud to be here part of it, but I think what an entrepreneur does is merely provide the spark by demonstrating that the worst thing in life is not not failing. The worst thing in life is not trying. And I'm glad we're trying."
The Alliance has recognized individuals who make invaluable contributions to the Granite State's technology and business community for the last 29 years through the EOY program.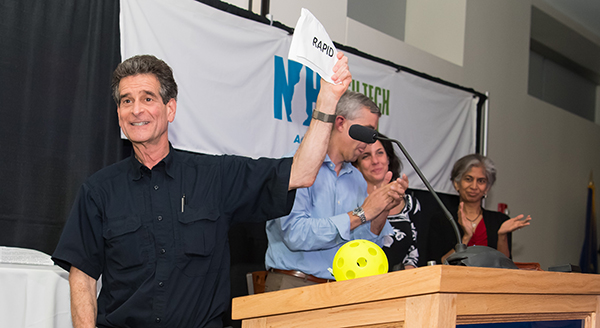 "It's exciting to present this award to an individual who saw opportunity in improving a traditional process within one of the longest-running industries in the state. Jay reimagined the traditional prototyping parts process and grew his company within an industry where innovation can be challenging," said Matt Cookson, the Alliance's executive director. "RAPID's passion for fast turn around for custom prototypes and products is their recipe for success. They have helped countless other companies be more competitive and efficient, amplifying Jay's impact and making him an outstanding recipient for this award."
RAPID specializes in quick-turn prototype and short-run production custom parts, with core services including sheet metal fabrication, CNC machining, wire harnesses, cable assemblies, and electro-mechanical box build assembly services. Jacobs founded the company in 2001 and uses a disruptive technology approach with state-of-the art machines to produce parts specific to each customer, tracking each order and its status for the day on a real-time basis via TV screens throughout the manufacturing facilities. RAPID developed unique software (eRAPID) that its customers use for real-time and reactive communication around pricing, design, and part ordering; a competitive market advantage.
"From the time I moved up here, the yin and yang to me was this is an incredible place because if you just want to do something, it's small enough and you can get your arms around it; it is a place where a person can make a difference," said Kamen, who was the first EOY honoree in 1988 after relocating from New York, attracted by the Granite State's "live free or die" mentality. "But New Hampshire needs to be proud of itself and tell its story well if it's going to attract and rebuild itself as a 21st and 22nd-century hub that it is meant to be…This community ought to convince anyone who lives here how great this is."
The Alliance also recognized 2017 EOY award finalists', Jason Syversen, founder and CEO of Siege Technologies; and Kevin Isett and Warren Kett, CEO and CSO, respectively, of Avitide,Inc.