Product of the Year 
Shining the spotlight on NH's innovators
Product of the Year is one of New Hampshire's largest business events and offers finalists and winners significant visibility through the judging process and product demonstrations, both at the event and in overall promotions.
On October 28th we will celebrate the 15th annual Product of the Year event. We took a pause on the event in 2020 to allow businesses to acclimate to the challenges of 2020. Following any major obstacle or challenge comes great innovation.  2021 will showcase our own innovation on the event as well as amazing new products and technology!
The 5 finalists for 2021 are:
Helios Core from Helios Sports Inc.
Breast Cancer Locator (BCL) from CairnSurgical, Inc.
BioAssemblyBot® 500 from Advanced Solutions Life Sciences
Powermax SYNC from Hypertherm, Inc.
HVT 2.0 from Vapotherm
Event Details:
October 28, 2021
3:00 P.M.
Each finalist will provide a seven minute pitch of their product and the audience viewing at home will be able to vote for their favorite.  The audience results will be combined with our judges scores to select the 2021 Product of the Year!
Register to receive access to the virtual event.
Virtual networking will be available after the winner is announced in Remo. 
Sponsors
Thank you to our sponsors of POY 2021 which include:
Q7, Cook, Little, Rosenblatt and Manson, Cross Insurance, Minim, People's United Bank, Hypertherm, Inc., Advanced Regenerative Manufacturing Institute (ARMI), Wipfli/Howe, Riley & Howe, Sunrise Labs, McLane Middleton, Manchester-Boston Regional Airports, Cirtronics Corporation, Zendesk, Lake Street Advisors and Hanover Insurance.
2021 Product of the Year Judges Panel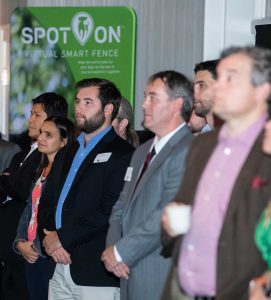 Thank you to our judges:
Tom Daly:  Q7 
Peter Antoinette, President & CEO Xibus Systems
Bryan Lord, Co-Founder, CEO Pristine Surgical
Mike Cote, Senior Editor News &  Business- New Hampshire Union Leader
Jeremy Stanizzi, Senior Credit Officer at NH Business Finance Authority
About POY
POY is a competitive event which offers the local business community an opportunity to recognize the outstanding achievements of companies who develop innovative technology products in New Hampshire. As across the United States, New Hampshire has seen an increasingly competitive marketplace in the tech sector. POY is an interactive, fun and incredibly invigorating night to see local companies pitch their latest and greatest technological products.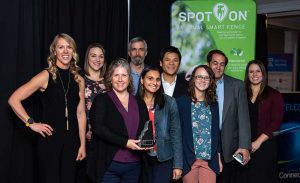 The POY audience is actively engaged and helps select the winner each year by providing 50% of the final tabulation; the other 50% comes directly from the POY expert panel of judges. The winner is announced live at the event, and will have their company name etched into the prestigious Product of the Year crystal trophy.
The winning company's product is featured for the entire year at the Manchester-Boston Regional Airport, in a display seen by thousands of people traveling to and from New Hampshire!

Past POY winners include SpotOn Virtual Smart Fence by OnPoint Systems, Measured Air Performance, iCAD, Inc., Wilcox Industries, Plexxi, Prosenex, Single Digits, Nanocomp Technologies, UltraVision, InsightTech Gear, Holase Incorporated, Sky-Skan, Foss Manufacturing and Therma-HEXX. Learn more about past winners.
"We're excited to shine the spotlight on the incredible innovation taking place right here in the Granite State at our Product of the Year award celebration," said Lisa King, POY committee chair. "This is an unprecedented opportunity not only for inventors to make important new connections, but to increase the visibility of their companies and products right before a prestigious group of NH entrepreneurs."
Eligibility
The competition is open to any company with a headquarters, subsidiary or division based in New Hampshire. Products must have been released or significantly updated within the previous within the last 24 months and must meet the broad categorization of high technology and/or advanced manufacturing. There is an application fee of $200 for Alliance members and $350 for non-members.
The Process
Each year in mid-August after the application deadline closes, up to five finalists are selected by a panel of esteemed judges with entrepreneurial and investing experience, as well as some past winners. They then present their products at the September POY event through a series of seven-minute presentations before a live audience.
After the presentations, audience members vote for their favorite product. When calculating the votes, the initial judges' vote counts for 50% of the final tabulation with the real-time audience vote comprising the remaining 50%. The Product of the Year is announced at the end of the event.