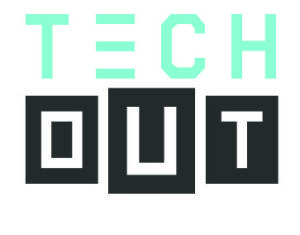 TargetRNA, Kantum Diagnostics, Inc., Canopus Water Technologies, Inc., EDACS, Datanomix and Performology to compete for largest prize in TechOut history on November 15
­­­­Six finalists have been selected to compete $300,000 in investment capital in the 2017 TechOut competition. This annual competition put on by the New Hampshire High Tech Council (Council), TechOut identifies entrepreneurs with plans to develop and market new technology products and funds them through investment capital awards. This year's competition is marked by a landmark tripling of investment capital awards thanks to the Millworks II Fund, a partnership among NH investors and the New Hampshire Business Finance Authority. This year's first place winner will receive $200,000 and second place will receive $100,000. This is a significant increase from past competitions in which first place received $50,000 and second place received $30,000. This year is also marked by the largest pool of applications received.
TechOut includes live pitches from the finalists, an unveiling of first and second place winners, networking and food and beverages. This year's TechOut event will be held on November 15 from 5:30 to 8 pm at Oracle/Dyn, 150 Dow Street in Manchester.
"Given the strength and size of this year's applicant pool, it's clear that the entrepreneurial ecosystem in New Hampshire is strong," said Matt Cookson, executive director of the New Hampshire High Technology Council. "We're psyched to introduce these finalists to the larger public, potential investors and industry experts through TechOut and be able to offer up an unprecedented $300,00 investment in two of these companies."
The finalists for 2017's TechOut competition are: TargetRNA, Kantum Diagnostics, Inc., Canopus Water Technologies, Inc., EDACS, Datanomix and Performology.
TargetRNA, presented by Founder, President and CSO Gene Petrella, is a biotechnology company that discovers and develops novel small molecule drugs that act directly on disease-causing RNA.
Kantum Diagnostics, Inc., also known as Kantum Bio, presented by CEO and Co-Founder Jean-Francois Carbonneau, is a biotechnology company working to facilitate the prognosis and treatment of Acute Kidney Injury (AKI), a medical condition that affects over four million patients each year.
Canopus Water Technologies, Inc., presented by Founder and CEO Souheil Benzerrouk, is a developer and manufacturer of innovative, non-chemical, water disinfection products for residential, industrial and commercial applications. Its core mission is to address water safety without compromise and without chemicals.
EDACS, presented by CSO and Co-Founder Angela Addison, streamlines Learning Accommodation workflow for K-12 and higher education administrators, enabling schools to focus on academic progression and student success.
Datanomix, presented by Founder Greg McHale, offers a turnkey fog computing solution that helps simplify and accelerate how companies extract value from machine generated data in factory and laboratory environments.
Performology, presented by CEO and Founder Dr. Bilal Jordan, is a SaaS application that allows organizations to increase their sales performance by inspiring and motivating employees to exceed company goals. Performology automates goal alignment, employee engagement and incentive compensation, enabling clients to grow faster, sell more and retain better.
TechOut is open to startups that have been in business for fewer than five years, raised less than $250,000 in funding and have less than $250,000 in revenue. The 2017 event features a tripling of investments as the judges will award $200,000 for first place and $100,000 for second place.
The lead sponsor for the 2017 TechOut competition is Borealis Ventures. Other sponsors are: Entrepreneurs' Fund of New Hampshire, Howe, Riley & Howe, TD Bank, Meltwater, FairPoint Communications, Cook, Little, Rosenblatt & Manson, Clark Insurance, UBS, Dunn, Rush & Co., Slavic 401k, Sheehan, Phinney, Bass & Green, Oracle/Dyn, New Hampshire Business Review and MFI Productions.
The event is $15 for Council members, $20 for not-yet-members and $10 for students. For more information or to register to attend this year's competition, click here.