Technology startups have two more weeks to apply to win $100,000 in prize money
Technology startups now have two more weeks to enter New Hampshire's largest startup competition; the application deadline for TechOut has been extended to noon on Friday, September 2. Jointly organized by the NH High Tech Council (Council) and AlphaLoft, TechOut is entering its fifth year of recognizing talented entrepreneurs by awarding a half a million dollars in financing over the course of five years.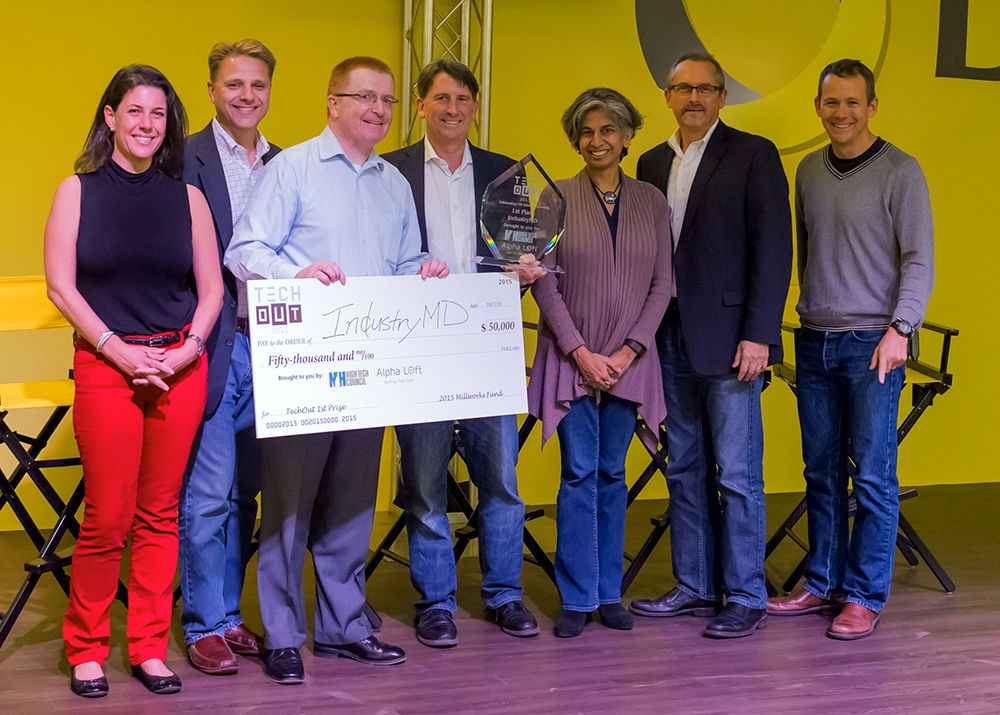 The competition is open to startups that have been in business for fewer than five years, raised less than $250,000 in funding and have less than $250,000 in revenue. The competition awards $100,000 in investment funds: first place receives $50,000, second place $30,000 and third place $20,000. A panel of judges awards the top two prizes and the third prize, $20,000, is decided entirely by the audience the night of the event.
This year's awards event is October 5 at Dyn in Manchester, NH.
Last year's top prize winner went to IndustryMD, an online search platform that curates and aggregates the solutions of all B2B solution vendors across all industries and connects those solutions with customers. Other past winners include Uonnect, UltraCell, miEdge and ThermaHEXX.
Funding for TechOut awards is provided by 20 New Hampshire accredited investors who share a passion for entrepreneurship and startups. They have each made a five-year commitment to the MillWorks Fund, enabling the TechOut startup competition to be held annually through 2016.
TechOut's 2016 event sponsors are: Borealis Ventures; Dyn; Cook, Little, Rosenblatt and Manson; FairPoint Communications; Entrepreneurs Foundation of New Hampshire; TD Bank; Meltwater and NH Business Review.
More information and the application to apply for this year's competition can be found here. To learn more please contact michelline@cooksonstrategies.com or 603.935.8951.