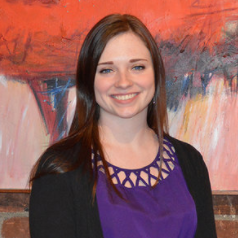 By Kathleen Procek, communications coordinator
The Council is now offering a member-exclusive 401k plan, and is one of the first tech organizations in the nation to do so. The new Multiple Employer Plan (MEP) 401k, which is managed by UBS Financial Services, Inc., gives members access to a retirement savings plan with competitive investments, customer service from a national leader in investment services, and relief of fiduciary responsibilities of the day-to-day operations of the plan.
We are thrilled to be able to offer this benefit to our members. By using this plan, our member companies may be better able to compete in this tight job market. Using the Council 401k plan, member companies can gain a leg up on the competition when hiring and retaining talent.
When deciding to implement the plan, we discovered, based on national data, that the majority of small companies do not offer 401k plans to their employees. Further research and data showed that companies see 401k plans as critical in the hiring process as well as to employee retention.
New Hampshire has a very low unemployment rate (the second lowest in the country), which makes hiring and retention a challenge for New Hampshire businesses. Many small businesses do not offer benefits packages that compare to those of their competitors, putting them at a significant disadvantage. As many of our members (75%) are small businesses, they face this challenge every day. We decided to offer the 401k plan to help our members face this challenge.
Our new 401k plan will be managed by UBS Financial Services and its Concord staff. Slavic 401k, the provider of the plan, has a positive reputation in the financial services industry. The 401k plan is available to any Council member, including those that already have a retirement plan in place. Members may request a competitive analysis of our plan to ensure they're providing their employees with the most comprehensive and competitive plan available.
We look forward to offering our members this incredible benefit.