Event powered by NH's technology sector brings candidates together to discuss the vital role technology plays in NH.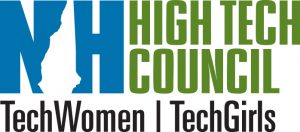 The New Hampshire High Tech Council (Council) will be designating our October Power Breakfast event to hold a special "Power Forum" featuring the candidates for the US Senate and Governor's office on Wednesday, October 12 from 7:30 to 10 am at the Manchester Country Club, 180 South River Road in Bedford. This special Power Breakfast Forum will be "town hall" style, allowing each candidate the opportunity to present their views on the impact and importance of the tech sector in NH, and how their respective administrations/offices would support growth and innovation in the future, and will allow for questions from the audience. Senator Kelly Ayotte (R) and Governor Maggie Hassan (D), both candidates for US Senate, and Chris Sununu (R) and Colin Van Ostern (D) gubernatorial candidates, will attend.
"The New Hampshire High Tech Council looks forward to welcoming the candidates for the US Senate and NH Governor races to discuss the pivotal role that technology plays right here in New Hampshire," said Ellen Scarponi, chair of the Council's legislative committee. "The tech sector has an annual economic impact of $3 billion and employs more than 60,000 individuals in our state – one of the most important areas of economic growth. It's critically important that we have an understanding of how our candidates will support technology and innovation in their administrations going forward."
The Power Forum will be moderated and will include 30-minute sessions for each candidate to offer their remarks, followed by a question and answer period for each. The agenda is as follows:
7:30 to 8 am – Registration and Networking
8 to 8:30 am – Candidate for US Senate, Governor Maggie Hassan
8:30 to 9 am – Candidate for US Senate, Senator Kelly Ayotte
9 to 9:30 am – Candidate for Governor, Colin Van Ostern
9:30 to 10 am – Candidate for Governor, Chris Sununu
Governor Maggie Hassan is the current and 81st Governor of New Hampshire. Hassan was elected Governor in 2012, and won re-election in 2014. Hassan won her first bid for Governor with 55% of the vote, becoming the second woman to be elected to the office after fellow Democrat, Jeanne Shaheen. Before that time, Hassan served in the New Hampshire Senate for a total of three two-year terms, from January 2005 to December 2010. Hassan became the Majority Leader in the State Senate in 2008. Born in Boston, Massachusetts, she is a graduate of Brown University and earned her J.D. from the Northeastern University School of Law.
Senator Kelly Ayotte (US-R) was elected to the United States Senate in 2010. Previously, she served as New Hampshire's first female Attorney General from 2004 to 2009, as appointed by Republican Governor Craig Benson and later twice reappointed by Democratic Governor John Lynch. She was on staff at the Attorney General's office from 2000 to 2004 as a prosecutor, and before that served as counsel to New Hampshire Governor Craig Benson in 2003. Senator Ayotte graduated from Pennsylvania State University with a B.A. in 1990 and received her J.D. from Villanova University in 1993. She was a law clerk to New Hampshire Supreme Court Justice Sherman Horton.
Colin Van Ostern was elected to the state Executive Council in 2012, where he represents a quarter-million New Hampshire citizens and is a member of the Democratic Party working with Governor Maggie Hassan. Professionally, Colin has worked as a New Hampshire business leader for the past decade where he has helped employers create hundreds of new jobs and has been named one of the state's most influential citizens by Business NH magazine. Previously, he ran a small consulting business helping dozens of nonprofits and local small businesses.
Chris Sununu is serving his third term on the New Hampshire Executive Council representing 32 cities and towns in Rockingham and Hillsborough counties. In 2010, Chris led a group of investors in the buyout of Waterville Valley Resort where he works as Chief Executive Officer. Waterville Valley currently employs over 700 people in the North Country and Chris is leading an aggressive expansion effort of the ski resort in cooperation with the United States Forest Service.
"It is an honor to host the candidates as a part of our Power Breakfast series," said Candice Benson, chairperson of the Council's TechWomen|TechGirls Power Breakfast Committee. "Our monthly programs are geared toward creating a community of women enthusiastic about technology and supporting coursework for girls who may be interested in pursuing a career in science, technology, engineering and math. We look forward to learning how our candidates will partner with us to support these critical initiatives in the future."
The TechWomen Power Forum is sponsored by TD Bank, Newforma, CompTIA and Vigilant Capital Management, LLC. Tickets for the Power Breakfast are $10 for members of the Council and $20 for not-yet-members, and includes breakfast. Seating is limited, so pre-registration is highly recommended. Register here or call 603-935-8951.