Meet the five entrepreneurs evaluating the 2016 companies competing for funding and their future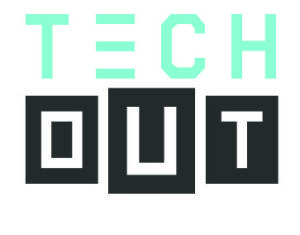 With TechOut applications in and under review, now is a perfect time to take a closer look at the people lending their experience to the next generation of Granite State entrepreneurs. This year's TechOut judges come from the state's investment community, representing public and private companies, venture capital firms, development and nonprofit worlds, with one unifying quality – they're passionate about New Hampshire's innovation economy and the entrepreneurs driving it.
Chynoweth has a JD from Duke University School of Law, an MA in public policy from Duke University and a BA in political science from the University of California, Berkeley, where he graduated magna cum laude.
Syversen attended University of Maine Orono, where he earned a BS in computer engineering, and Worchester Polytechnic Institute, where he earned a Master's in electrical engineering.
McGuire attended the University of Connecticut, where she earned a BA in art history and an MBA in finance. She is also a Certified Business Adviser and CPA.
Cuddy earned a BA in political science from St. Anselm College and also attended the University of Wisconsin's School of Banking.
Clearly, the fate of five Granite State-based startups is in good hands–including yours.
Why TechOut?
TechOut is a business competition that rewards three startups with $50K; $30K and $20K for first, second and third place showings. And those winnings are just part of the prize: finalists also receive mentorship, business plan reviews and connections to the distinguished professionals driving New Hampshire's startup and tech ecosystem. The judges will narrow the field to three finalist companies and select the first and second place winners. A live audience at the October 5 final event chooses the third-place winner via live poll.
Jointly organized by the Council and Alpha Loft, TechOut is in its fifth year of recognizing talented entrepreneurs by awarding cash prizes to tech start-up companies. At the close of the 2016 event, the competition will have provided a half a million dollars in financing to winners.
RSVP today
Join us for the big event on October 5 at Dyn, 150 Dow Street, in Manchester. It's a fast-paced pitch-focused event, from 5:30 to 7:30 pm, and tickets are $10 for Council members, $15 for non-members and $5 for students. Entrepreneurs and professionals from throughout the state, as well as students and student groups, are invited to attend.
To register click here or contact the Council at 603-935-8951.
TechOut is generously sponsored by Borealis Ventures, Berry Dunn, Cook Little Rosenblatt & Manson, Dunn Rush & Co., Dyn, Entrepreneurs Foundation of New Hampshire, FairPoint Communications, Meltwater, TD Bank and UBS, and media sponsor NH Business Review.